Download



Want more information or alternatives to a product? Call us


Need help deciding which solution is right for you? Contact sales on 020 3744 9539

The Ultimate Niagara 4 UI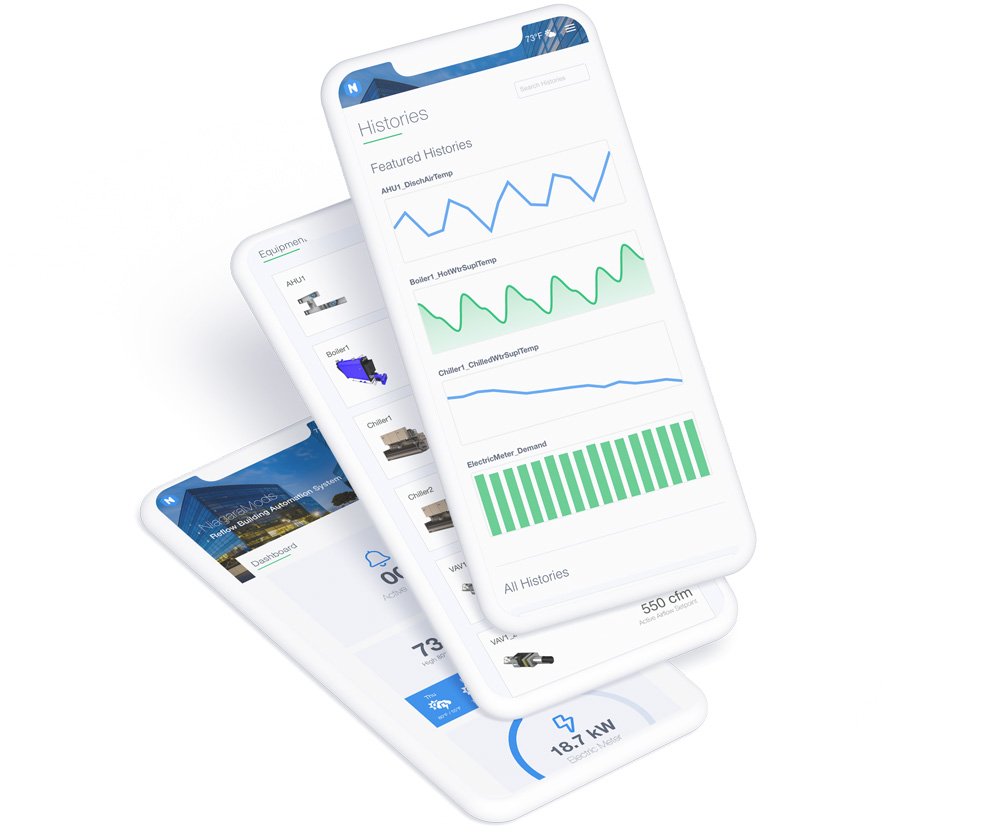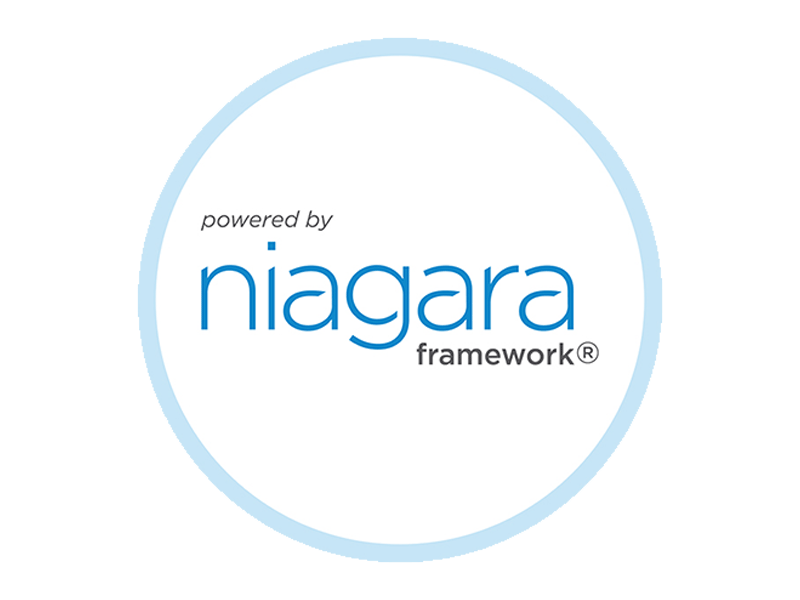 Tridium Niagara 4 Supervisor

The Tridium Niagara Supervisor is part of the portfolio of controller/server products, software applications and tools powered by the Niagara Framework®.
It provides server-level functions for a network of JACE®, Niagara Edge® and other field devices configured to achieve energy performance goals, occupant comfort and other desired outcomes.
Web supervisor models: No JACE | 1 JACE | 10 JACES | 100 JACES | Unlimited JACES
Supervisor options: 500 | 1250 | 2500 | 5000 | 10000 | 25000 | 50000
Product Description
The Niagara Supervisor serves real-time graphical information to standard web-browser clients and performs essential functions such as analytics, centralized data logging/trending, archiving to external databases, alarming, dashboarding, system navigation, master scheduling, database management, and integration with other enterprise software applications. Additionally, the Niagara Supervisor provides a comprehensive graphical engineering toolset for application development and configuration. Among supervisory control solutions, Niagara Supervisor is far-and-away the market leader when it comes to harmonizing diverse controls systems and digital data sources.
Visualization & Analytics
The custom user interface you design to serve relevant data to end-users has a huge impact on project success. To support efficient UI development, Niagara not only offers the visualization improvements of the HTML5 standard, it also supports tag-based graphics. Niagara Analytics package is native to Niagara Supervisor, offering data source, functional and mathematical programming blocks that enable sophisticated analytic algorithms.
Easy Provisioning
Your productivity is important to us. We want Niagara users to sail through essential software configuration and maintenance tasks like managing station and platform users, security settings, and disaster recovery back-ups.  Niagara Supervisor's System Database minimizes the time needed to bring remote Niagara instances under supervisory control. From the Niagara Supervisor, you can do efficient batch provisioning to install upgrades to JACE and Edge firmware. to enter security credentials, and to set-up applications and commissioning options. You can also save steps by taking advantage of built-in software templates and templating features.
Productivity improvements are coming with each new Niagara Supervisor release. As you tally the time and cost savings, don't forget what might be the greatest factor: with one unified toolset, you can program your JACE units, Niagara Edge 10s and Niagara Supervisors, as well as any third-party edge devices that are 'Powered by Niagara.' Niagara certified professionals spend less time engineering their deployments, giving them even more time for activities that customers assign even higher-value, like delivering true insight into building operations through analytics.
Cyber Defense
Tridium proactively safeguards data acquired, stored and served by Niagara Framework. We make security settings configurable, so that all Niagara instances can be customized to adhere to organizational security policies related to user account management, public key infrastructure (PKI) and Lightweight Directory Access Protocol (LDAP) integration, password expiration policies and more. We make cyber security visible through the Niagara Security Dashboard, a centralized, easy-to-read and actionable view on the security posture of your entire Niagara infrastructure. Our code is digitally signed and validated for integrity at runtime, and our JACE 8000 and Edge 10 is shipped with "secure boot" – so that owners can have a non-repudiated assurance that the device and the core software that runs on it have not been manipulated or altered by malicious software. Niagara now also enforces third-party module signing, automatically eliminating the risk that modules may have been tampered with or come from an untrustworthy source. We work closely with cyber watchdog organizations like ICS-Cert, so that any vulnerabilities discovered in Niagara code are patched in a timely manner and that customers are alerted per cyber best practices.
Connectivity & Cloud
Enterprise leaders and building owner/operators are waking up to how valuable their operational data is when it comes to achieving outcomes like greater comfort, productivity and energy savings. To make the most of it, they need to integrate Building Automation System (BAS) data and other sensor-acquired environmental data with their enterprise systems and applications. With its large collection of Tridium-developed and third-party-developed drivers, Niagara Framework is one of the surest routes to achieving data interoperability with other applications and databases.
There are Niagara drivers and APIs to integrate with the most popular work order management and operational data analytics packages. Tridium's Niagara Enterprise Security application works with drivers from the dominant software vendors in the access control market, facilitating the introduction of live-streamed and recorded video data into a Niagara integration.
Niagara MQTT driver now supports easy integration with public clouds such as AWS (Amazon Web Services) and Google cloud. And, Tridium's JSON Toolkit makes it easy to construct bespoke messages into required formats for cloud communication.
You might also like