Download



Delivering award-winning Smart Building solutions
Our diverse range of expertise enable us to deliver for the biggest names in the UK, from design to handover
Download



Leading UK product distributor & Tridium Niagara 4 experts
We provide our customers with leading IoT hardware and software, all with a best-in-class support service
Download




Our Tridium Niagara 4 training enables our customers to operate more efficiently, deliver fantastic projects, and deliver them faster
One Sightsolutions are the SMART Building technology partner you've been looking for! Our highly skilled team design, deliver and support cutting edge SMART Building solutions from end to end, controllers to cloud. We are Niagara 4 experts, that can help you deliver, from design stage through to customer handover.
Slide

The ultimate user interface for your Smart Building
Empower Niagara 4 engineers to deliver fantastic looking user interfaces, and save more time doing it!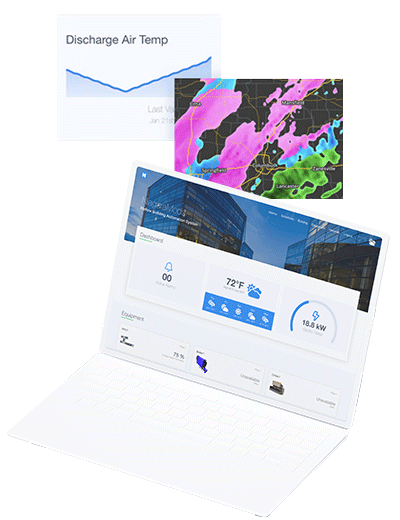 IoT Products

Need a Tridium distributor?

One Sightsolutions are the first and largest Tridium partner in the UK, with a multi-vendor range of Niagara 4 products all under one roof.
One Sightsolutions supply an unrivalled range of IoT hardware & software to meet all requirements of the modern day Smart Building. From BMS Controllers to I/O, from Gateways to Niagara Drivers and the software along the way. Embrace open standards communication and take your building to the next level, all with the industry's best in class support service.

Need help deciding which solution is right for you? Contact sales on 020 3744 9539
Tridium Niagara 4: A truly open framework

With over a million instances worldwide, Niagara is quickly becoming the operating system of the Internet of Things. Its open API, open distribution business model and open protocol support give you the freedom to choose how you work, what you build and with whom you partner. Niagara enables you to connect and control devices, while normalising, visualising and analysing data from nearly anywhere or anything.

From buildings and data centers to manufacturing systems and smart cities, the Niagara Framework improves strategic decision-making, allowing for optimized performance and cost reductions that can help businesses be more competitive and more profitable.
And with the release of Niagara 4, Portability, Niagara Edge® 10 and the JACE® 8000 controller, the opportunity to achieve operational excellence is even greater than before.
Airthings air quality solution

Take control of the air in your school, office or commercial building to provide a safe, productive environment and optimise energy usage. We spend 90% of our time indoors, and good air quality makes employees and students happier, healthier and more productive.