Reflow has enabled us to accomplish and overcome some unique project challenges for clients over the last year. These experiences, combined with our knowledge and relationship with the fantastic team at NiagaraMods makes us best placed in the market to provide and support Reflow to the industry. Reflow alleviates repetitive graphical deliverables within your Niagara 4 project and reduces delivery time by innovative, modern looking widget-based dashboards and intuitive equipment pages.
Save time on jobs
Reduce the time it takes to build station graphics
Reflow was designed to make creating equipment graphics, floor plans, and dashboards a quick and easy process. Histories, Schedules, and Alarms work instantly, with zero configuration needed. This saves time on jobs while making your work look amazing – giving you a competitive advantage.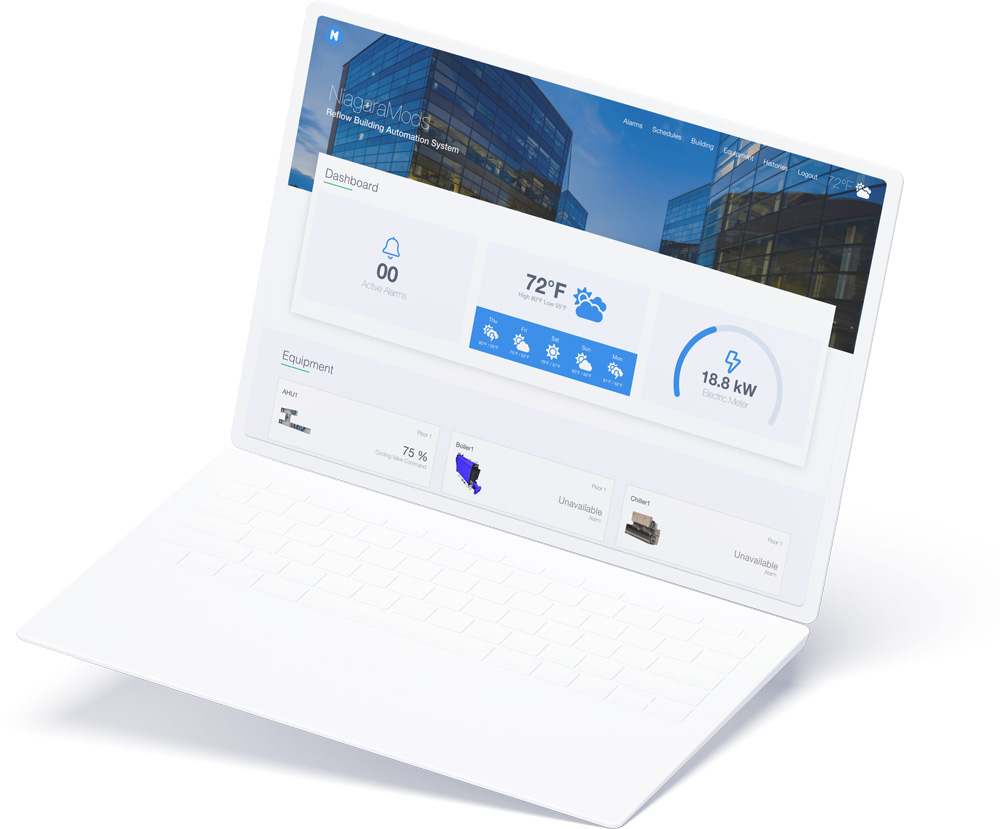 Responsive is built-in

Every view on every screen

Customers expect their critical data to be available on all of their devices – the building automation system is no exception. With Reflow, you can deliver an immersive experience to every screen your customers use. The best part? It's built right in so there's no additional setup or time required.
Feature-rich
More than just another collection of widgets, it's a drop-in replacement for the entire Niagara user interface.
Floor plan editor

Fully featured graphics editor

Draw zones and arrows, insert images, labels, and text boxes, set colors based on Niagara points. Full control over each element including visibility, z-order, and mobile behavior.
Supercharge your workflow with built-in Actions. There's even one to automatically create linked labels for every device associated with the floor.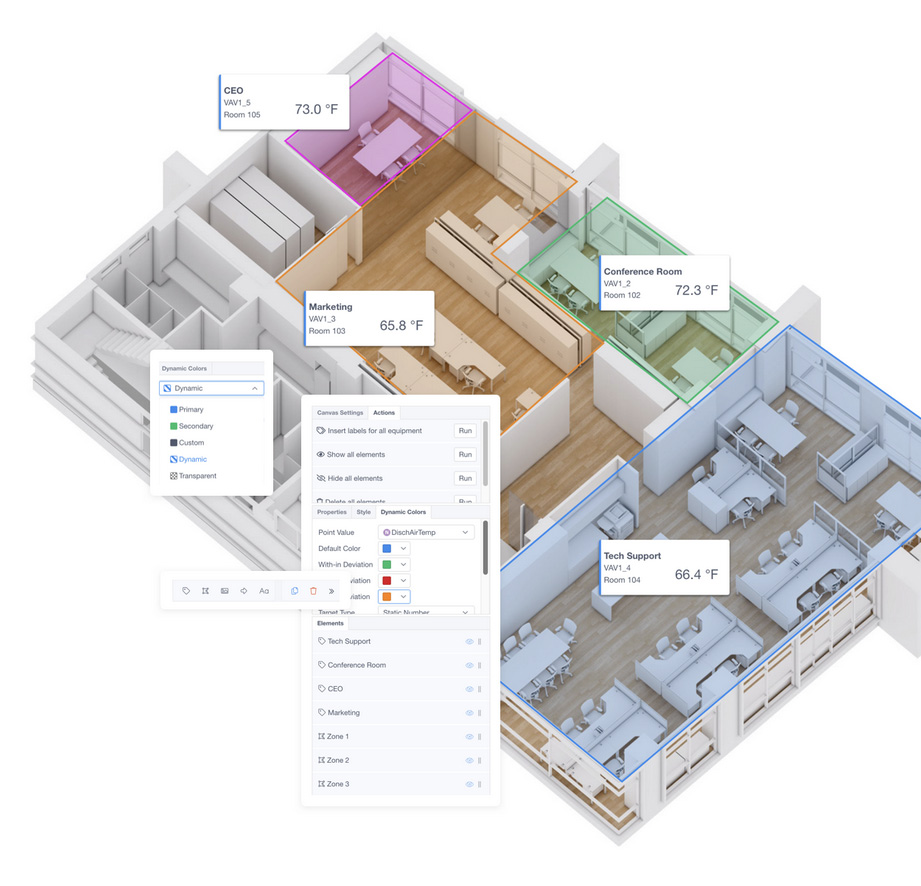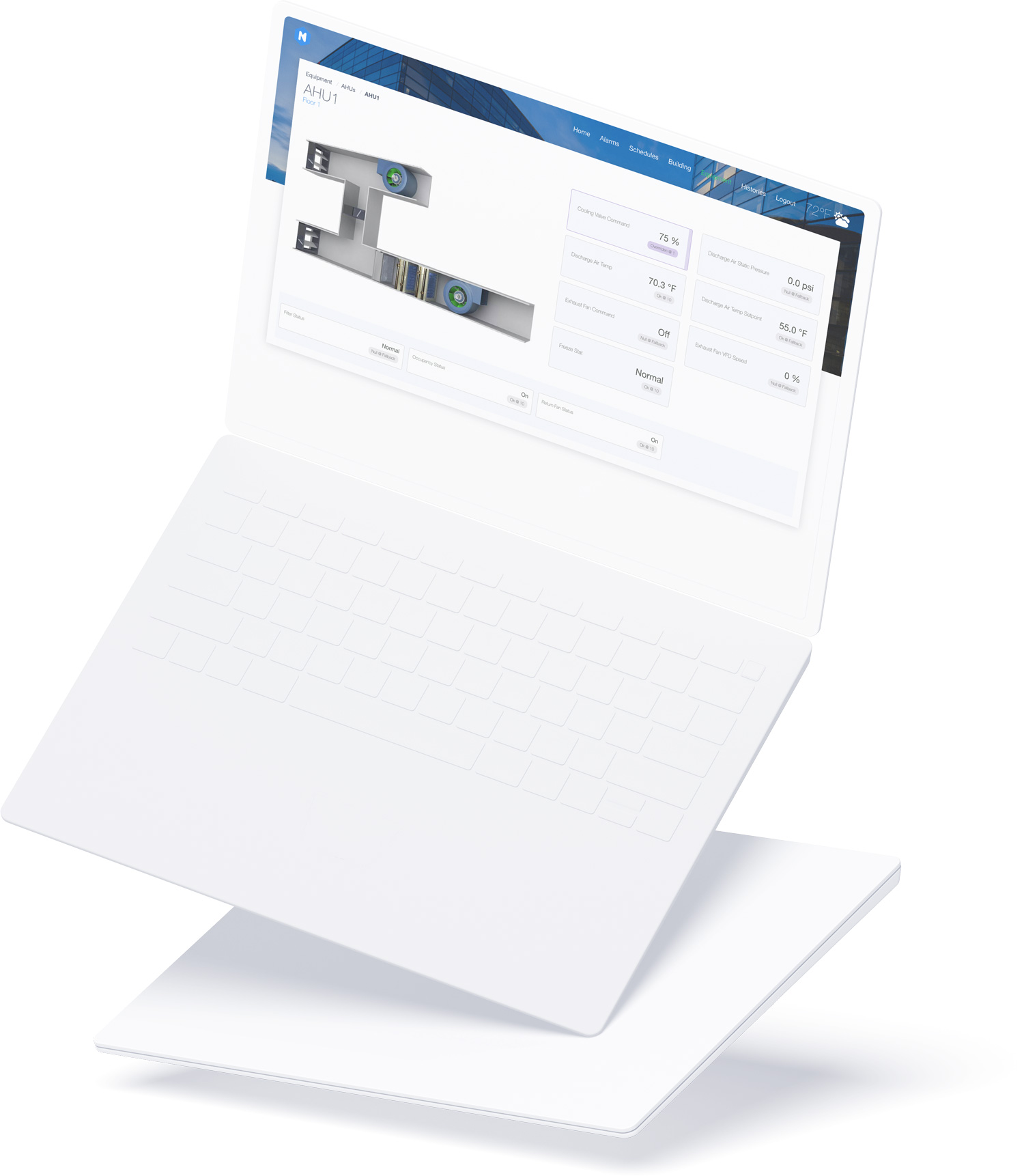 Equipment & Devices

Consistent graphics for the entire station

Reflow is packed full of features to display devices. The graphics are customizable, work the same on mobile and desktops, and include all Niagara point actions out of the box.
Browse devices by building, by floor, or by equipment type. Use our built-in library of equipment graphics or bring your own.
Embed Niagara Views

Reuse what you already have

If you want to create a new custom view in the PX editor or leverage an existing one, you can embed Niagara views directly inside of Reflow pages – including equipment graphics.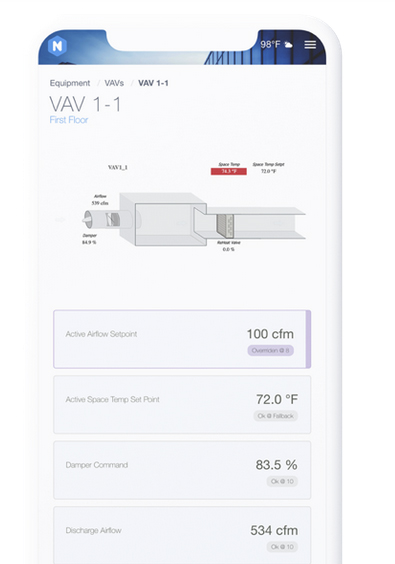 Free updates!

No subcriptions, no recurring fees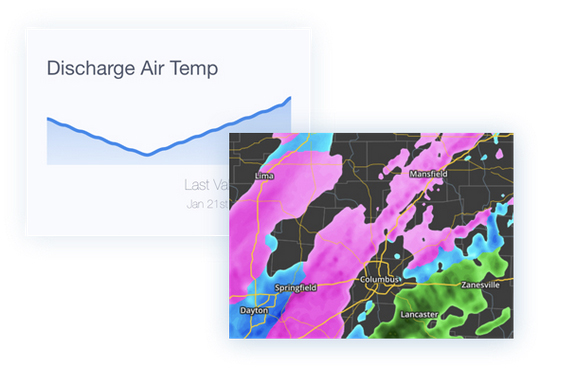 Create dashboards like never before

Mobile-friendly dashboards built in just a few clicks

Connect Niagara 4 data with Reflow's elegant design elements. Choose from 10 unique card types including a built-in weather service with precipitation maps, gauges, hyperlinks, and Niagara points, histories, and alarms.
Alarm console

Pre-configured and ready to go

Tired of data tables that are hard to use on mobile? Reflow transforms table views in to responsive cards automatically.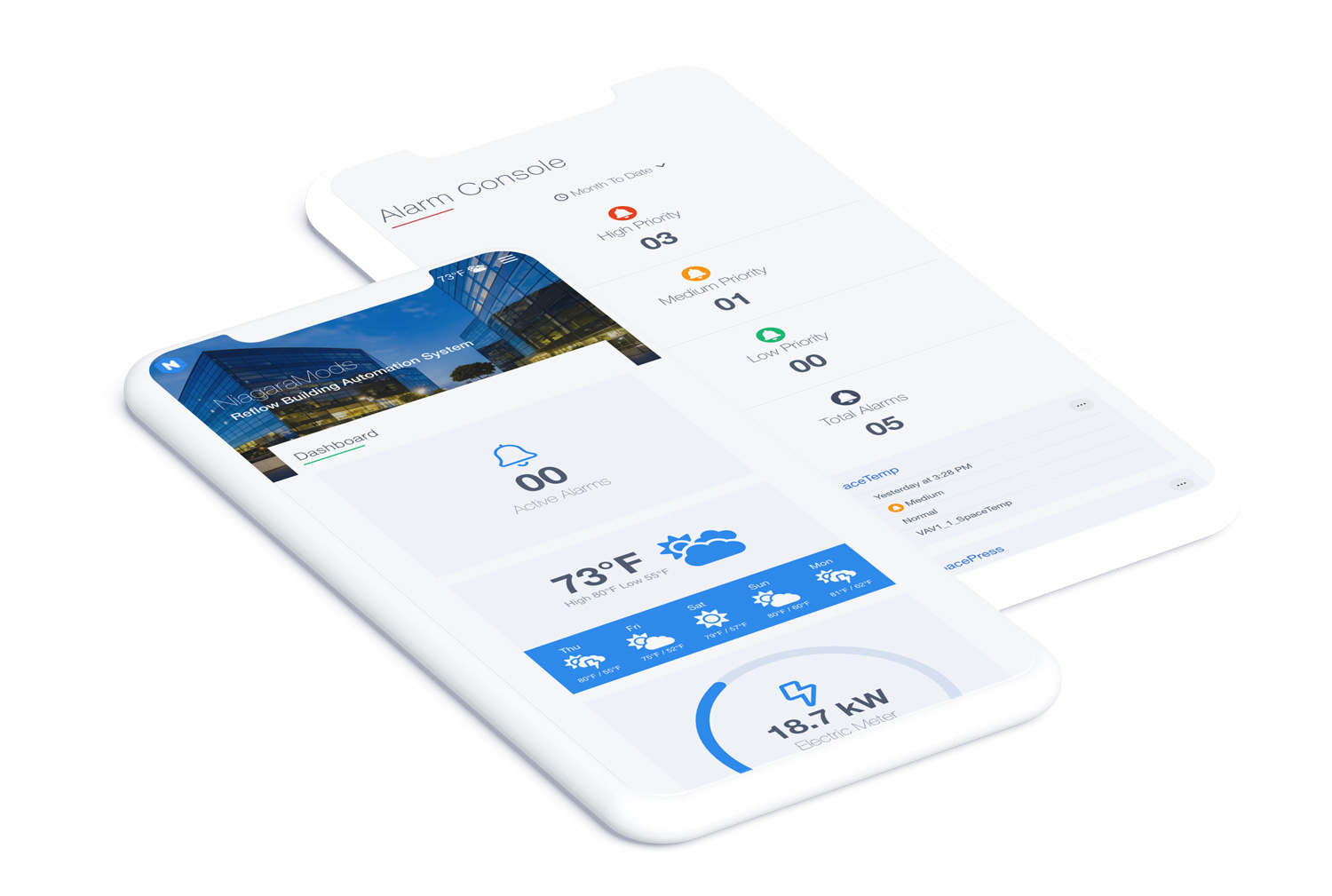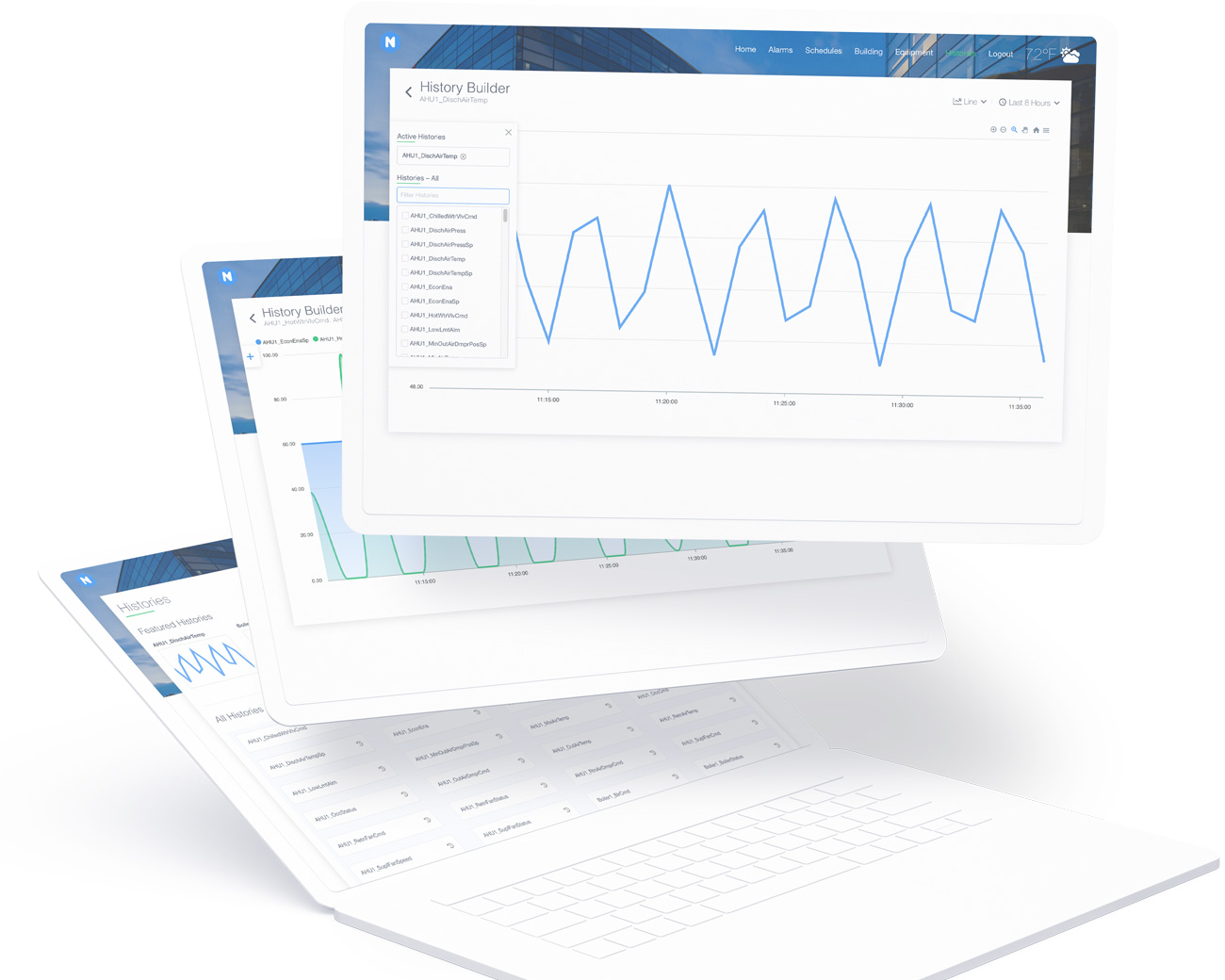 Histories out of the box

No configuration required

Reflow transforms station histories in to beautiful graphics. Get a quick glance at data with spark line charts, export images, setup featured histories, and more.
Customise & Configure

Reflow's robust set of configuration options allow for infinite customization and flexibility when building customer sites.
Additional features

There's too many to list, but here's a few