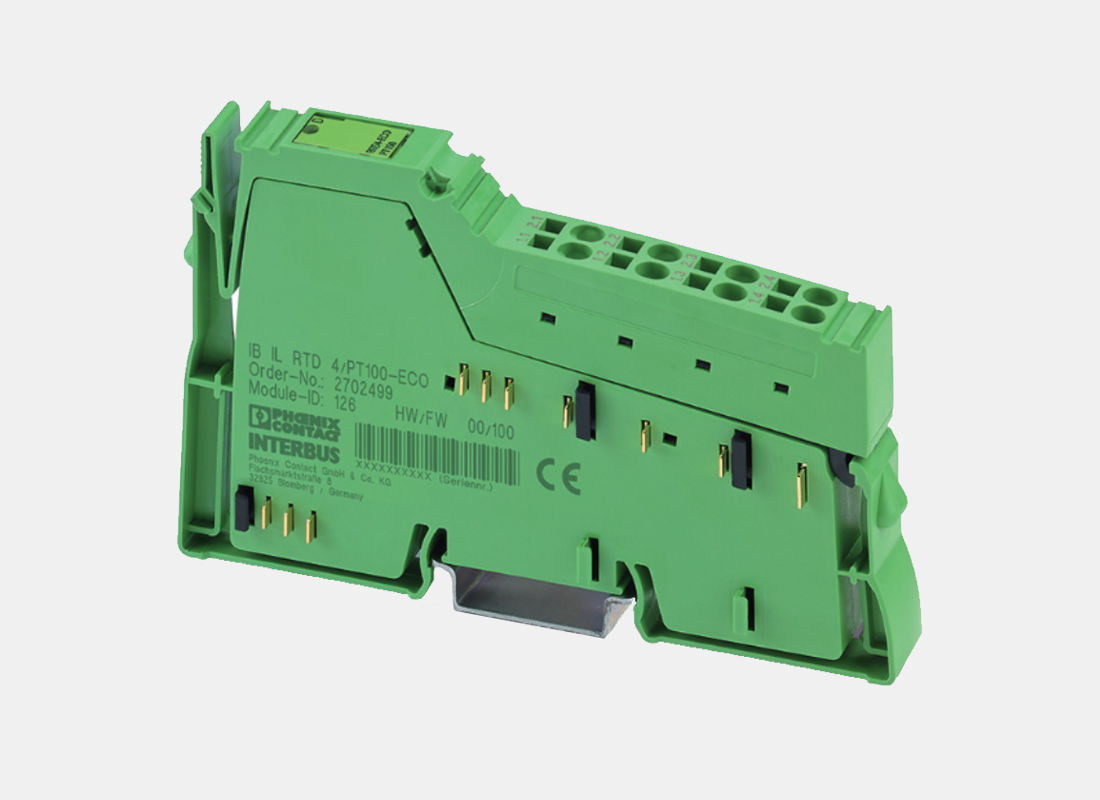 RTD 4/PT100 2702499
The Phoenix Contact RTD 4/PT100 terminal is designed for use within an Inline station with 4 analog inputs. It is used to acquire signals from resistive temperature sensors.

The measured values are depicted in standardized representation format. Inline ECO terminals are approved for the temperature range from 0°C to +55°C. The electronics base and Inline connector are supplied as standard.
Compatability
ILC 2050 Controller with Niagara Framework

4 analog inputs

Connection of sensors in 2-wire technology

Supported sensors: Pt

100

Data format: standardized representation

Diagnostic information in the process data word

Diagnostic indicator
Expand your BMS with our extensive range of IO Modules. On a small or large scale, we have solutions that meet every requirement, from brands such as iSMA, Tridium, Phoenix Contact, Metz Connect and more.