Download




The air quality solution that balances health and energy efficiency in any building
Take control of the air in your school, office or commercial building to provide a safe, productive environment and optimise energy usage. We spend 90% of our time indoors, and good air quality makes employees and students happier, healthier and more productive.
The Airthings for Business Solution
An out-of-the-box solution for any building
The Airthings for Business solution is set up in a matter of minutes. The wireless monitors run on long-lasting batteries, making the solution easily scalable.
The monitors connect to a hub which gives you instant access to your indoor air quality data which you can view in a simple and customizable dashboard, on a screen on the wall or easily connected via API into your other systems.
After only a few minutes you'll see live data on CO2, temperature, humidity, airborne chemicals, radon, light, occupancy, virus risk, mold risk and pressure.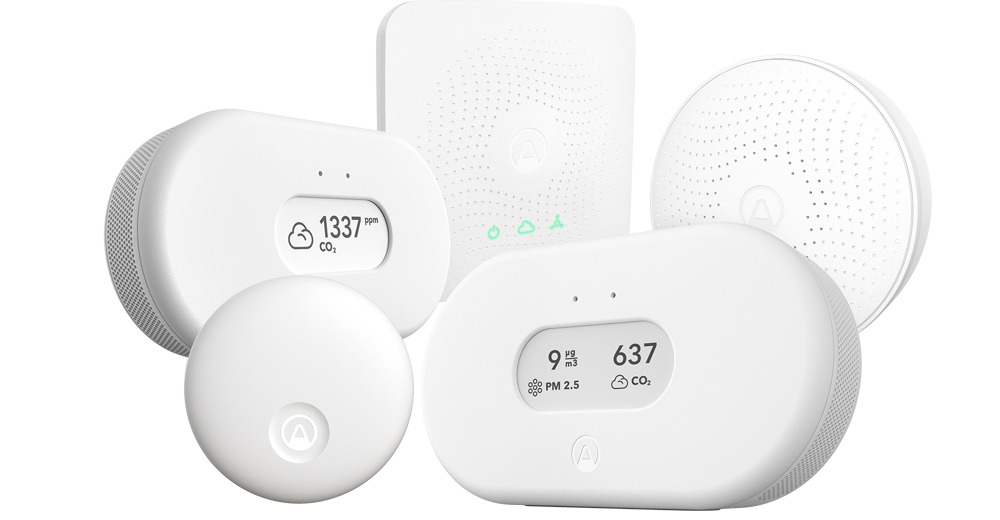 Dashboard: Real-time data at your fingertips
The dashboard includes alerts, advanced analytics and reporting. Easily view, compare and export data and receive tips to reduce indoor air hazards, optimize ventilation and save on energy costs. Upload your floorplan for a visual overview of the air in your building, and drag-and-drop tiles to make the dashboard yours.