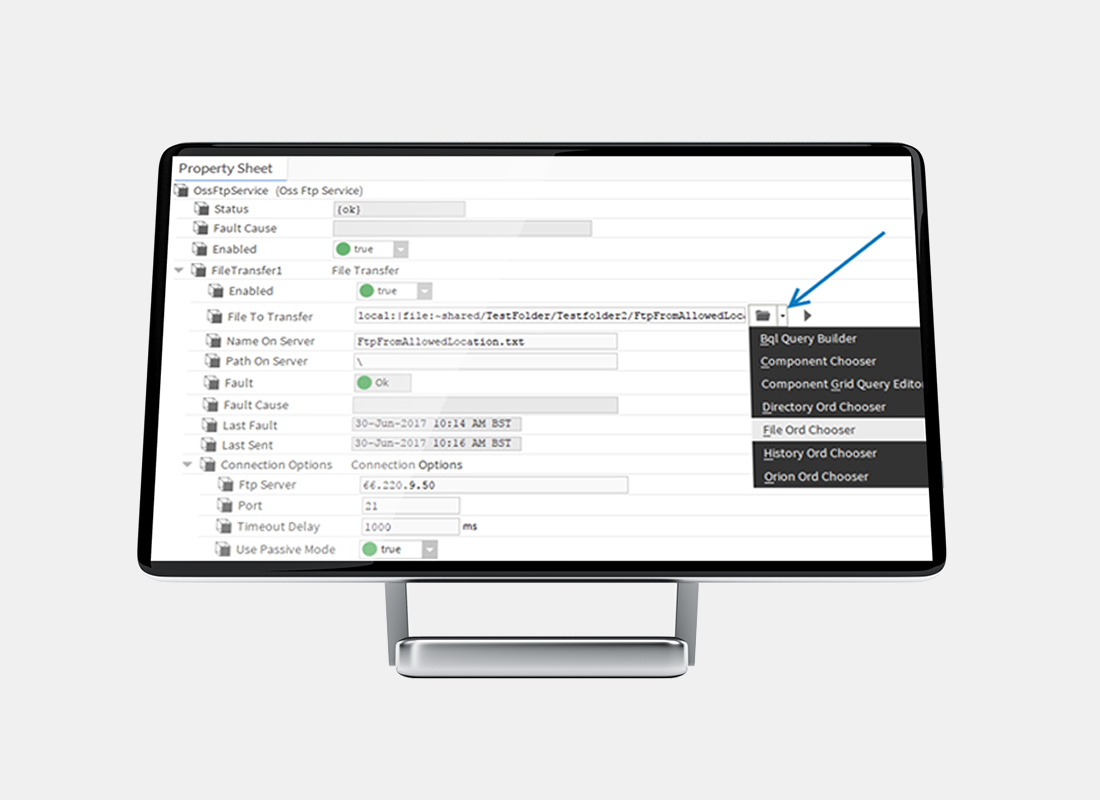 ossFTP
The One Sightsolutions FTP Service provides a way to push a file, or the contents of a directory from your Niagara station file system to a PC running an FTP server.
The transfer can be scheduled to run regularly at set times if required, for instance in the case of needing to transfer a weekly report that is generated on the JACE.
Licensing
ossFTP can be licensed for a JACE or Supervisor

Our exclusive Niagara Drivers can take your SMART Building integration to the next level. From API's and FTP modules, through to Niagara 4 to AX Drivers giving you ultimate flexibility in choosing the best solution for your SMART Building.