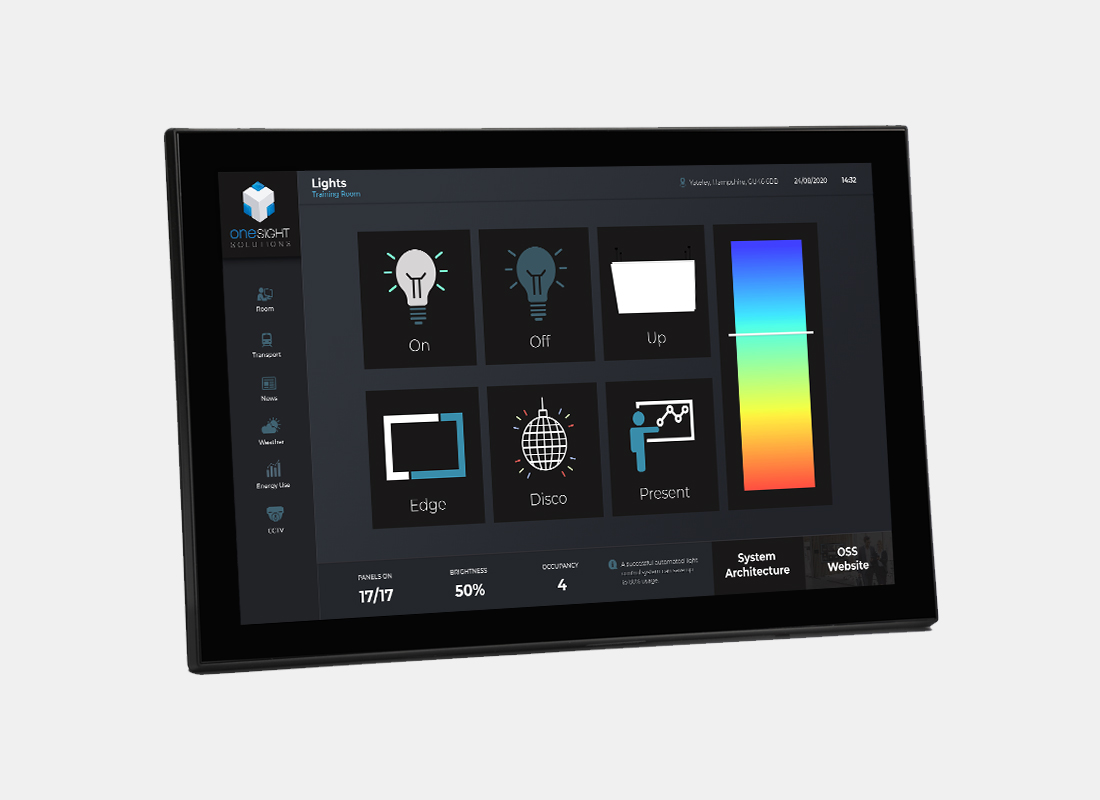 10″ Systemview Display
The Systemview 10 inch tablet has a slim and sleek profile for easy mounting. It is equipped with an advanced processor for smooth and high-speed performance.
The SystemView 10 is a perfect (low-cost) solution for rugged monitoring in cabinets or as a graphics viewer for web servers.
Software Features:
System
Video
H.264 2160p video decoding, Multi-format FHD video decoding, including Mpeg1/2, Mpeg4 SP/ASP GMC, H.263, H.264, VP6/8, AVS jizun, Jpeg/Mjpeg, etc. H.264 High Profile 1080p@30fps or 720@60fps encoding 3840 x 1080@30fps 3D decoding, BD/SBS/TAB/FP supported complies with RTSP, HTTP, HLS, RTMP, MMS streaming media protocols
Audio
Integrated Hi-Fi 100dB audio codec Dual analog mic amplifiers
See DATASHEET for full technical specifications.
Hardware:
Solution Allwinner A83T processor
CPU 8-Core ARM Cortex A7 CPU, 1.2Ghz
Display 10.1 Inch IPS Display,
Resolution:1280 x 800,
Brightness:350 nit,
Ratio:16:10
RAM 2GB
Nand Flash 8GB
Sound System 1W X 1, With Speaker Tunnel
Operating temp 0 to 50 °C (32 to 122 °F)
Operating humidity 10% to 95% relative humidity
non-condensing
We stock a range of high quality and cost effective displays to meet your SMART Building requirements. Whether you want to display energy monitoring in cabinets or a graphics viewer for web servers, we have the solution for you.