Download



Want more information or alternatives to a product? Call us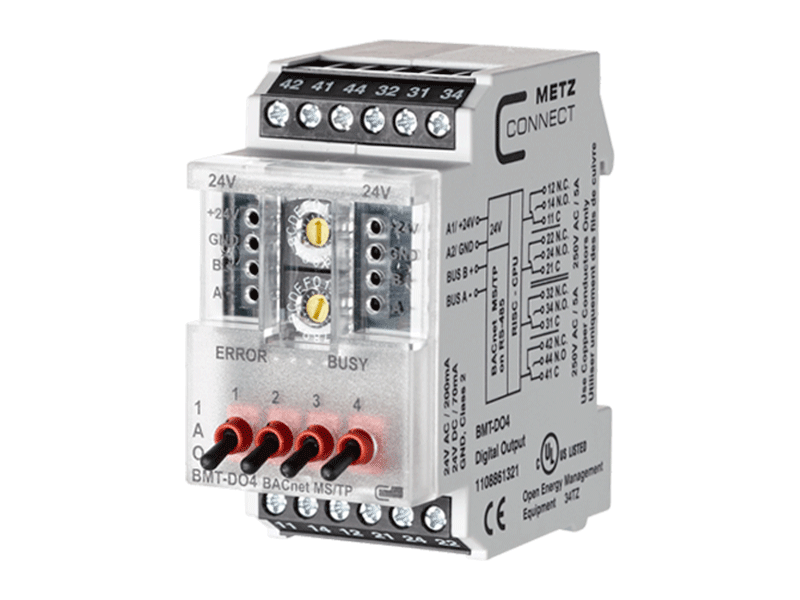 Metz Connect BMT-DO4

The Metz Connect BMT-DO4 BACnet MS/TP IO module with 4 digital outputs was developed for decentralised switching tasks.
It is suitable for switching electrical components, such as motors, contactors, lamps, louvers, etc. In this case it is necessary to protect the relay contacts by appropriate load-dependent measures.
Protocols: BACnet MSTP
Product Description
The BMT-DO4 IO module is provided with a manual control for manually switching the relays. The outputs can be switched by means of standard objects via a BACnet client. The module is addressed and the baud rate is set by means of two address switches on the front. Suitable for decentralised mounting on DIN TH35 rail according to IEC 60715 in electrical distribution cabinets.
24 V AC/DC +/- 10 % (SELV)
4 x changeover contacts (4PST)
Green, red and yellow LED
You might also like