Block
Niagara 4 - Advanced Iot/Smart Building Insights

Niagara 4 Advanced IoT/Smart Building Insights
New 1-day advanced training course
Delivered by William Smith, our very own Tridium TCP Trainer, this 1-day instructor led course will provide an insight into the features and functionality of Niagara 4 which are key to delivering more advanced 'Smart Building' integration projects. The day will cover the following key topics:
– Understanding good practice with Data Structures within Niagara 4. How tagging and hierarchies are used to make asset/equipment navigation & identification easier. Particularly useful when preparing data for submission to a cloud based analytical system.
– Using templates to make mass deployments of similar equipment easier within Niagara 4. Understanding how this goes hand in hand with tagging to take the repetitiveness out of generating a clean and intuitive Niagara data structure.
– Working with modern IoT protocols like MQTT and API's. These are the protocols of the modern world and enable Niagara to interface between external IoT software platforms on prem or in-cloud and are becoming more and more common as building integration expands outside of traditional BMS & Energy management areas.
– Exchanging data with 'non-traditional' systems via API's and MQTT requires a grip on designing and handling different data structures. JSON is the widely adopted format for exchanging data between modern software services. Gain an insight into how to work flexibly with JSON data sets within the Niagara 4 environment.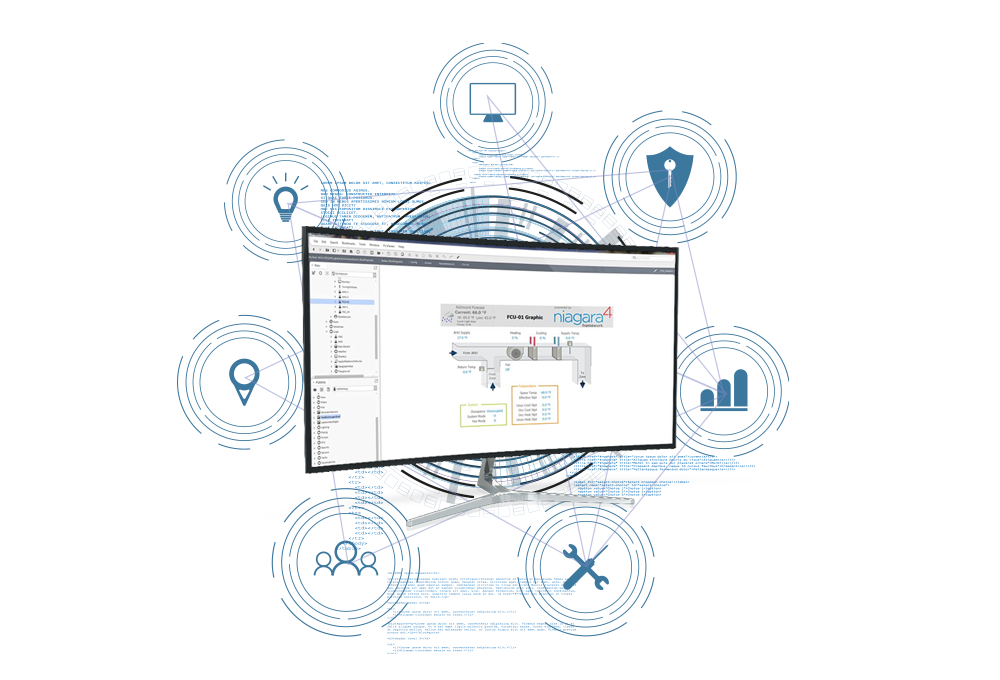 This one-day, online session aims to arm the modern day Niagara 4 trained engineer with the knowledge and clues they need in order to effectively approach a typical 'Smart Building' deployment where they will be expected to work with systems they aren't familiar with that fall outside of the realms of Modbus/BACnet. How to structure and handle data, as well as interact with third party systems via modern more flexible methods that push the boundaries of what's capable through integration of in-building systems with external IoT & analytical services!
To attend this course, you must be Niagara 4 certified and should count yourself as suitably experienced with all areas of your typical integration/Niagara tasks. This suits an engineer that has been working with Niagara 4 in a traditional 'in-building/BMS' sense for a number of years and now want to push into the realms of 'Smart Building Enablement' where there are many more integration tasks & challenges to overcome.
7th June 2023

1-day remote and instructor-led
Course Full