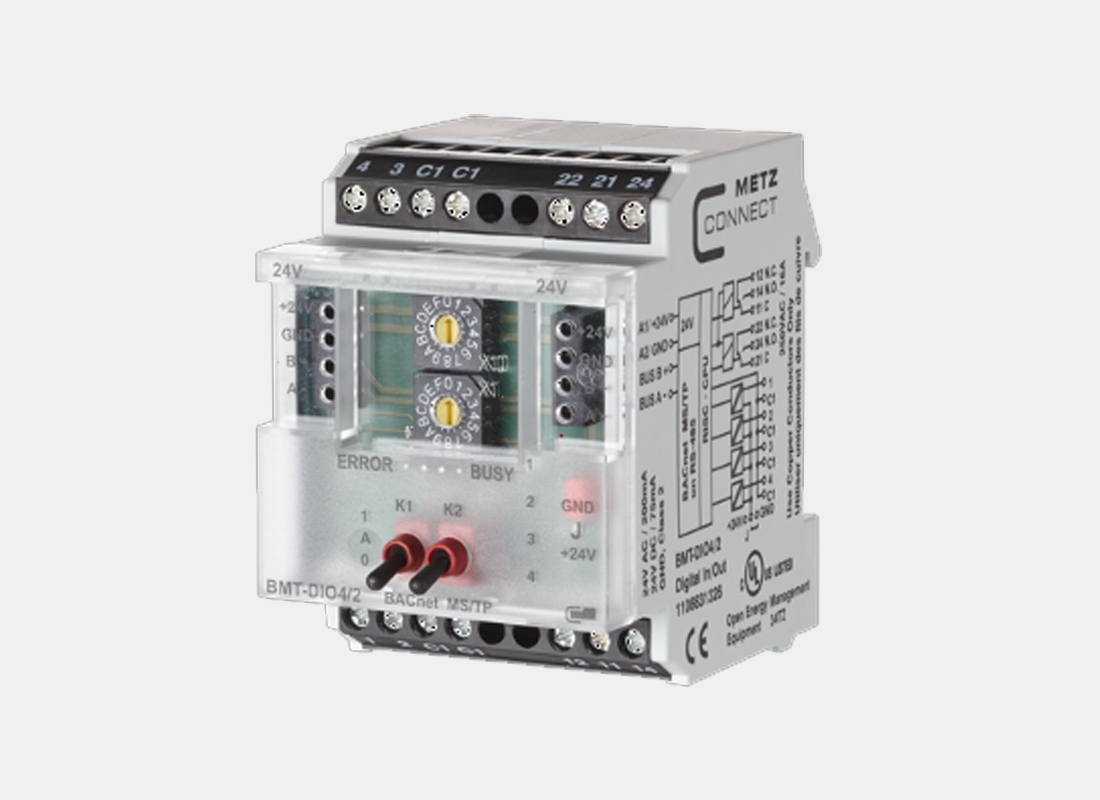 Metz BMT-DIO4/2
The Metz Connect BMT-DIO4/2 Modbus IO module with 4 digital inputs and 2 relay outputs with manual control was developed for decentralized switching tasks.
 It is suitable for accommodating, for example, light switches and window contacts in a room, switching 2 light strips or controlling louvers. It can also be used to control 2 motorised fire dampers. In this case it is necessary to protect the relay contacts by appropriate load-dependent measures.
Compatibility
Niagara Framework and any BMS

The inputs can be used as contact or voltage inputs. The inputs and outputs can be switched and scanned by means of standard registers via a Modbus master. The BMT-DIO4/2 IO Module address, bit rate and parity are set with 2 rotary switches on the front or by software. Suitable for decentralised mounting on DIN TH35 rail according to IEC 60715 in electrical distribution cabinets.
24 V AC/DC +/- 10 % (SELV)
2 changeover contacts (DPDT)
Green, red and yellow LED
Expand your BMS with our extensive range of IO Modules. On a small or large scale, we have solutions that meet every requirement, from brands such as iSMA, Tridium, Phoenix Contact, Metz Connect and more.