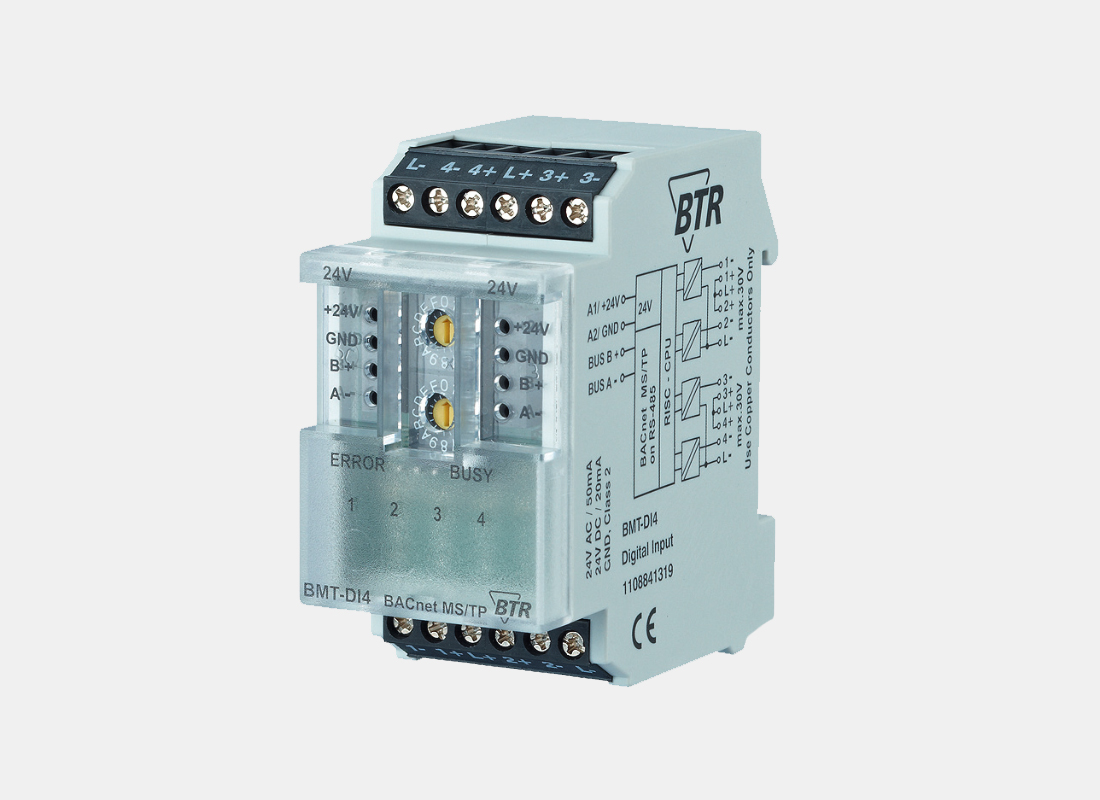 Metz BMT-DI4
The Metz Connect BMT-DI4 BACnet MS/TP IO module with 4 digital inputs was developed for decentralised switching tasks.
It is suitable for detecting potential-free switch states, for example electrical limit switches on vent valves or auxiliary contacts of power contactors. The inputs can be operated by means of potential-free switches or contacts or used as voltage inputs.
Compatibility
Niagara Framework and any BMS

The inputs can be scanned by means of standard objects via a BACnet client. The BMT-DI4 IO module is addressed and the baud rate is set by means of two address switches on the front. Suitable for decentralised mounting on DIN TH35 rail according to IEC 60715 in electrical distribution cabinets.
24 V AC/DC +/- 10 % (SELV)
Green, red and yellow LED
Expand your BMS with our extensive range of IO Modules. On a small or large scale, we have solutions that meet every requirement, from brands such as iSMA, Tridium, Phoenix Contact, Metz Connect and more.