Download



Want more information or alternatives to a product? Call us


Need help deciding which solution is right for you? Contact sales on 020 3744 9539

The Ultimate Niagara 4 UI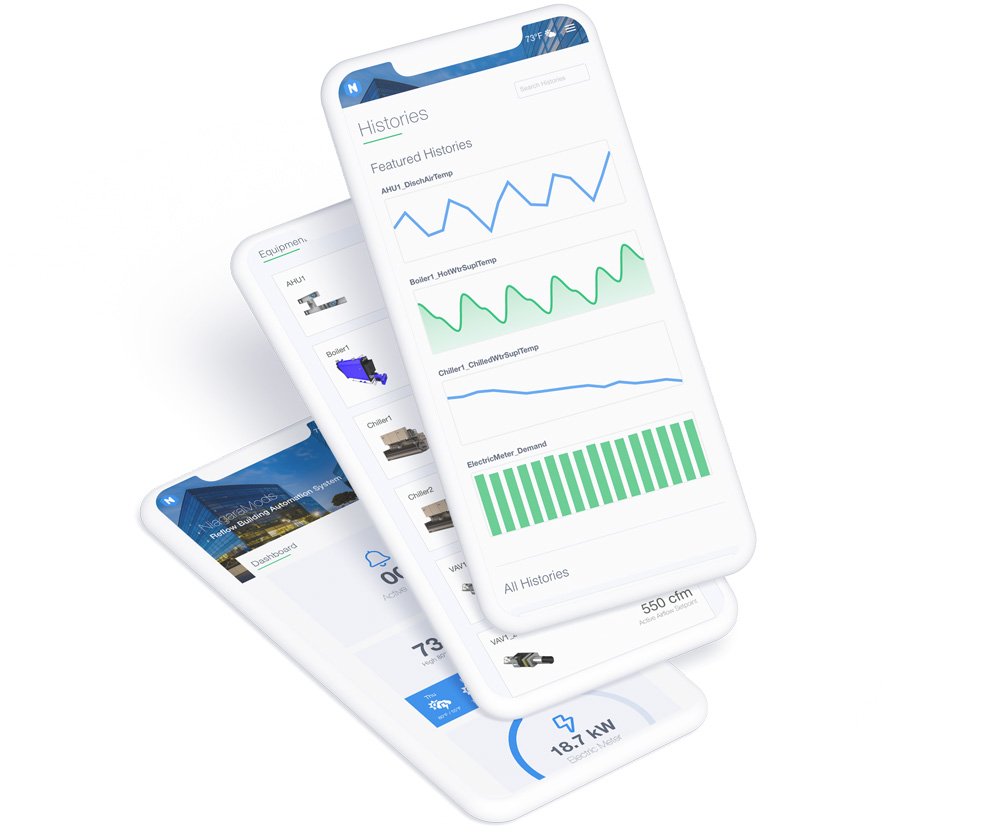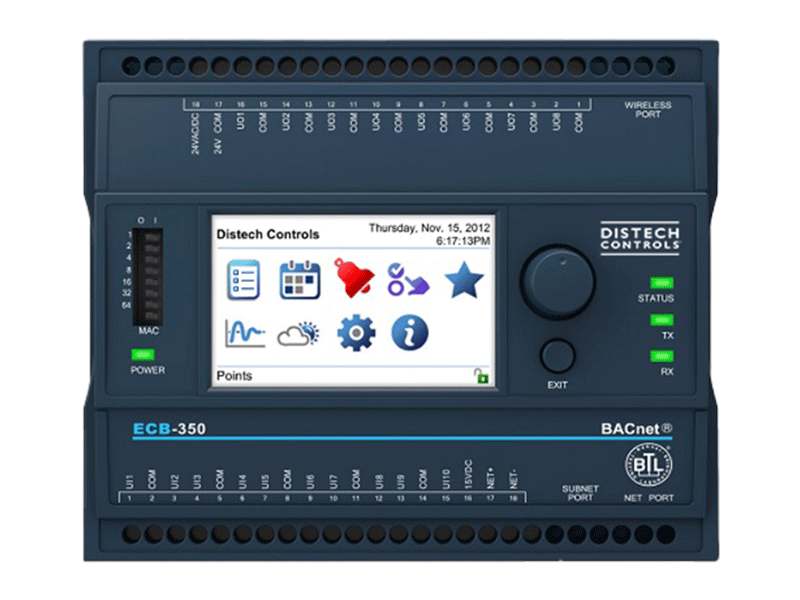 Distech Controls ECB-300

The Distech Controls ECB-300 Series controllers are microprocessor-based programmable controllers designed to control various building automation applications.
The ECB-300 can also be used for lighting control and power measurement applications.
Communication: LONMARK® Certified 18-Point Programmable Controllers
Product Description
These controllers meet the requirements of the following applications:
Air handling units
Chillers
Boilers
Cooling towers
Heat-exchangers
Pumps
Lighting control
This controller has various software configurable universal inputs and software configurable universal outputs, and covers all medium to large-size industry-standard HVAC applications.
Rugged hardware inputs and outputs eliminate need for external protection components, such as diodes for 12V DC relays.
Increased Energy Efficiency
Improves energy efficiency when combined with:
CO2 sensors as part of a demand-controlled ventilation strategy that adjusts the amount of fresh air intake according to the number of building occupants
Variable-frequency drives to adjust motor speed according to the instantaneous demand of the application.
UUKL Smoke Control System
The Distech Controls UUKL Smoke Control System is designed to protect occupants and buildings in the event of a building fire by maintaining tenable evacuation routes and containing smoke within the fire area. It is a unique NiagaraAX-based system that complies with the Underwriters Laboratories Inc® (UL) requirements for UL 864 UUKL 9th Edition Smoke Control Listing.
10 universal inputs including 4 for fast pulse counting and metering applications

15 VDC power supply to power 4-20mA transducers

2 calendar, 10 schedule, 30 loop (PID), and over 300 BACnet objects
Internal alarm functionality

ECB-350 includes live graphics color display (integrated LCD operator interface)

Open-to-Wireless™ Solution: support of up to 28 wireless battery-less inputs
You might also like