Download



Want more information or alternatives to a product? Call us


Need help deciding which solution is right for you? Contact sales on 020 3744 9539

The Ultimate Niagara 4 UI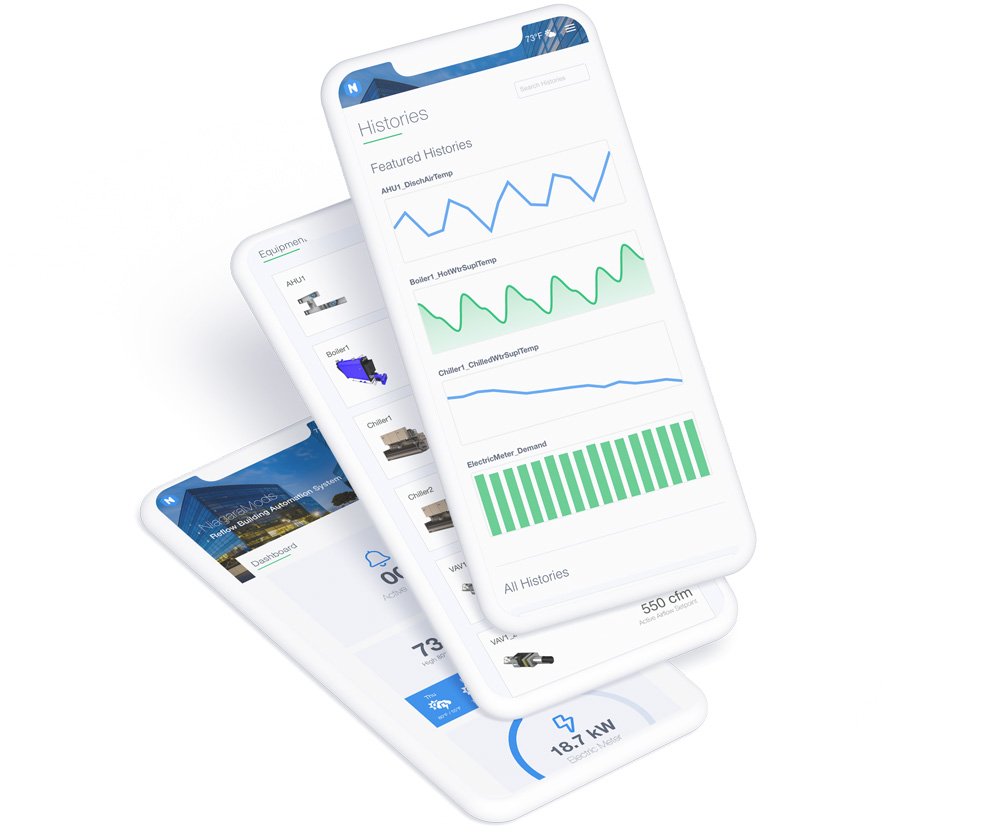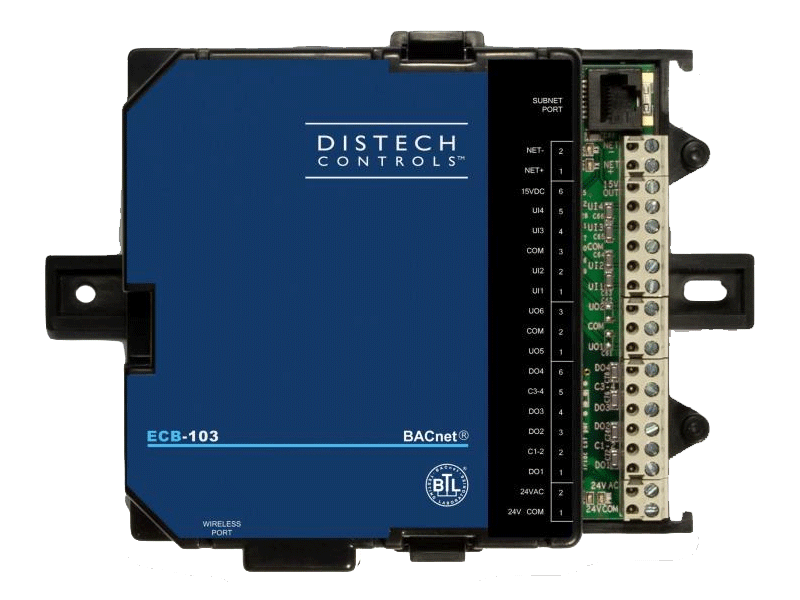 Distech Controls ECB-103

The Distech Controls ECB-103 is a microprocessor-based programmable controller designed to control terminal units such as fan coil unit, heat pump unit, unit ventilator, and chilled ceilings.
This controller uses the BACnet® MS/TP LAN communication protocol and is BTL®-Listed as BACnet Application Specific Controllers (B-ASC).
Customisation: Models are available with any combination of the following: temperature, humidity, CO2 , and motion sensor.
Product Description
These controllers meet the requirements of the following applications:
Fan coil units
Heat pumps
Unit ventilators
Chilled ceilings
Flexible Inputs and Outputs
This controller has various input types including resistance, voltage, and digital-based ones. Moreover, it provides digital, floating, pulse width modulation, and proportional control outputs for valves, heating elements, fans, and lighting applications. This controller covers all industry-standard HVAC unitary applications.
Highly Accurate Universal Inputs
Highly accurate universal inputs support thermistors and resistance temperature detectors (RTDs) that range from 0 Ohms to 350,000 Ohms, as well as support for inputs requiring 0 to 10VDC or 0 to 20mA with an external resistor. This provides the freedom of using your preferred or engineer-specified sensors, in addition to any existing ones.
4 digital outputs (TRIAC) that supports internal supply of 24 VAC, simplifying wiring of outputs such as floating actuators

15 VDC power supply to power 4-20mA transducers
1 calendar, 2 schedule, 8 loop (PID), and over 200 BACnet objects

Open-to-Wireless™ Solution: support of up to 18 wireless battery-less inputs
Rugged Inputs/Outputs
Rugged hardware inputs and outputs eliminate need for external protection components, such as diodes for 12V DC relays.
Open-to-Wireless
The controllers are Open-to-Wireless™ ready, and when paired with the Wireless Receiver, work with a variety of wireless battery-less sensors and switches, to reduce the cost of installation and minimize the impact on existing partition walls. Available with an optional Wireless Receiver that supports up to 18 wireless inputs to create wire-free installations
Increased Energy Efficiency
Improves energy efficiency when combined with:
Motion detectors to automatically adjust a zone's occupancy mode from standby to occupied when presence is detected
CO2 sensors as part of a demand-controlled ventilation strategy that adjusts the amount of fresh air intake according to the number of building occupants
Light switches to control both lighting and a room's HVAC occupancy / standby mode setting
You might also like