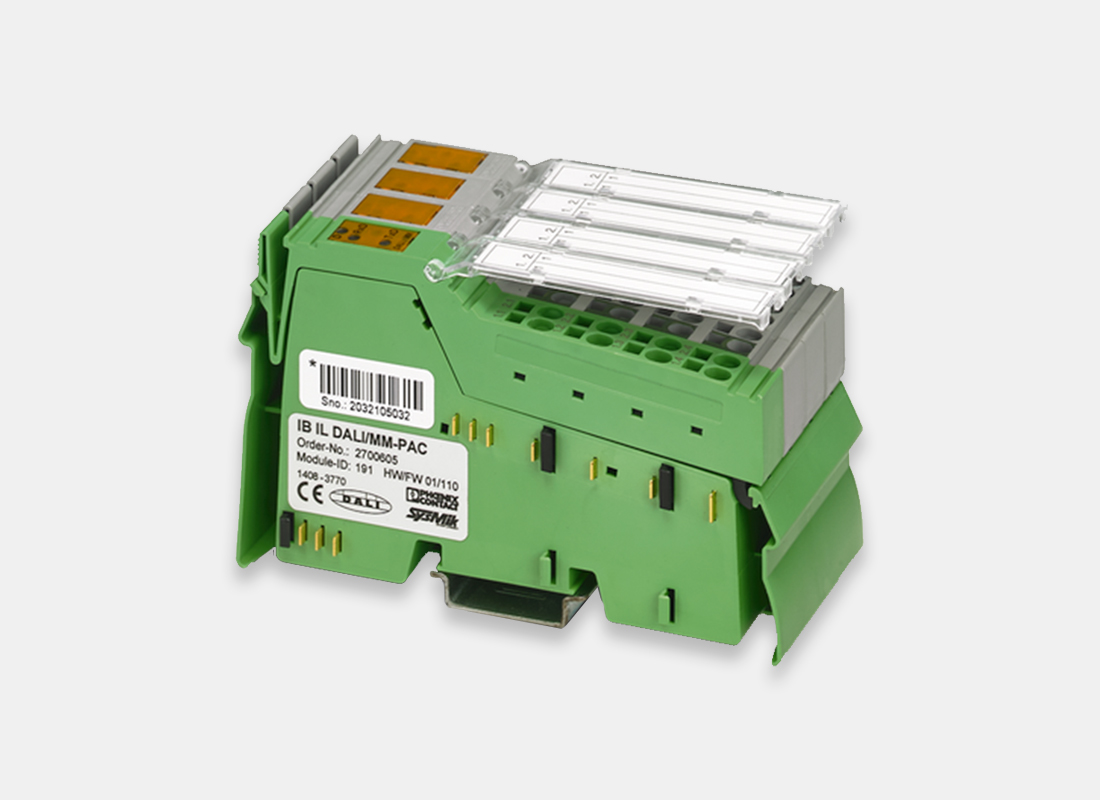 DALI/MM-PAC 2700605
The Phoenix Contact DALI/MM-PAC terminal is designed for use within an Inline station. It is a multi-master-capable DALI master and is used to control lights with DALI ballasts according to IEC 62386.
Furthermore, the terminal supports multi-master operation for communication with Tridonic MSensors. For integrated DALI bus supply, the terminal requires a 24 V DC supply. This can be implemented automatically via potential jumper UM or alternatively via connector 1.
Compatability
ILC 2050 Controller with Niagara Framework

DALI master with integrated DALI bus supply

Sends and receives 2 and 3-byte DALI commands

DALI supply can be switched off

Suitable for both single and multi-master operation

Safe electrical isolation of the DALI bus

DALI bus protected against unintentional connection of

mains voltage (up to 250 V AC)

Communication via process data

Diagnostic and status indicator
Expand your BMS with our extensive range of IO Modules. On a small or large scale, we have solutions that meet every requirement, from brands such as iSMA, Tridium, Phoenix Contact, Metz Connect and more.