Download



Want more information or alternatives to a product? Call us


Need help deciding which solution is right for you? Contact sales on 020 3744 9539

The Ultimate Niagara 4 UI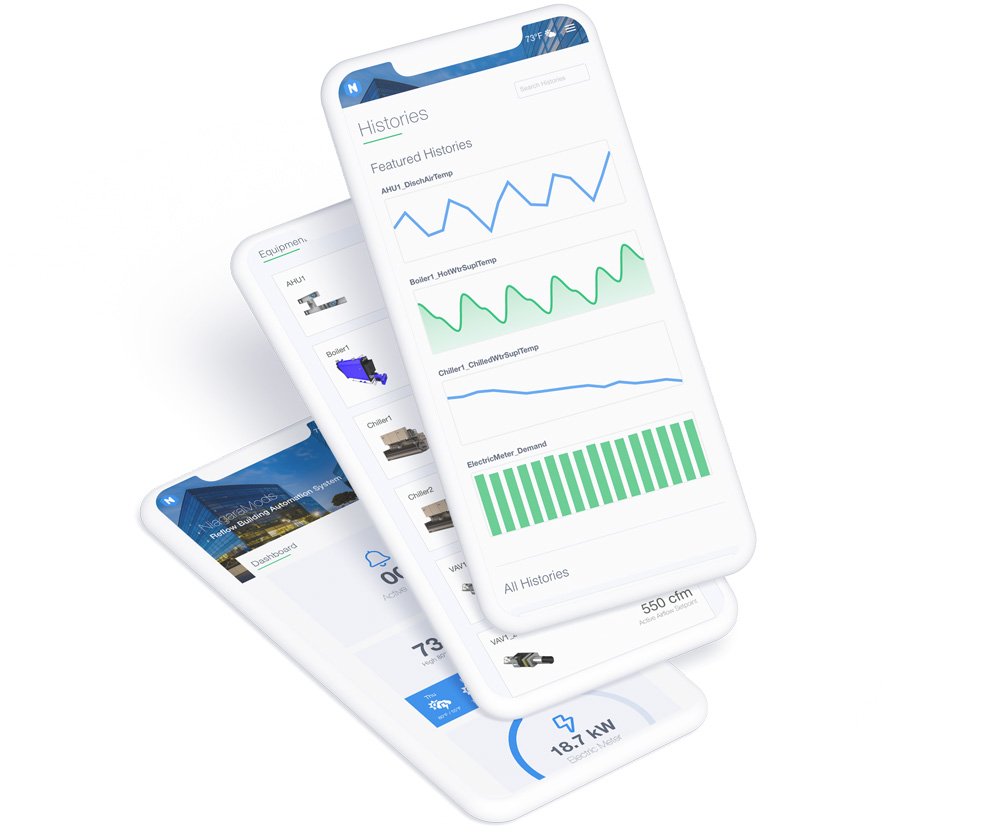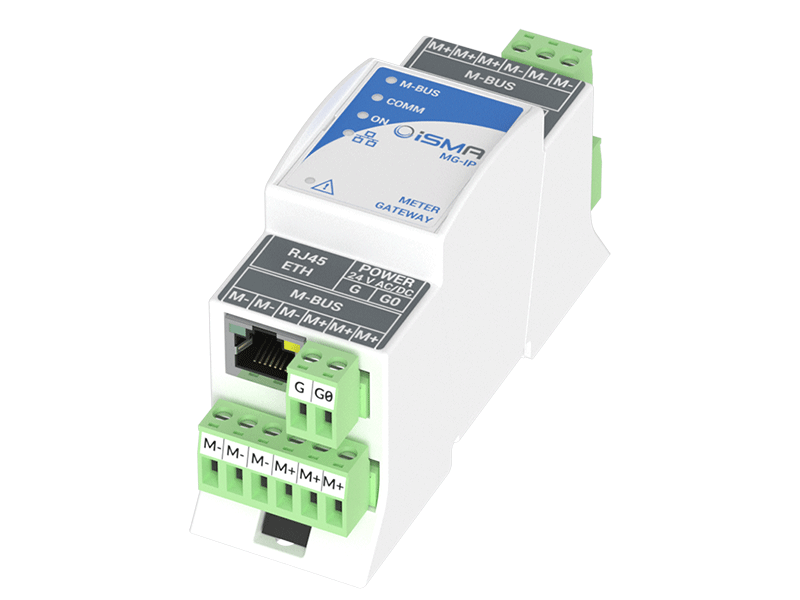 iSMA Controlli MG-IP Gateway

The iSMA-B-MG-IP device has been designed to simplify the connection of meters installation with BMS. By applying the most popular interfaces for M-Bus and Modbus meters, the meter gateway allows to handle up to 180  meters (7086.62 in) of various types simultaneously.
The M-Bus interface allows to communicate and supply with power up to 60 M-Bus meters (2362.21 in).
Compatibility: Niagara Framework and any BMS
Product Description
The maximum current may not exceed 130 mA. The RS485 interface allows to connect up to 128 Modbus devices. The device address and baud rate for Modbus are set by using DIP switches. The built-in TCP/IP interface provides the ability to use the existing LAN infrastructure, also allows to build a scattered meters monitoring systems. iSMA-B-MG-IP device configuration is possible from the built-in web services level, and by using free tool such as iSMA Configurator.
Connectors
12x screw connector max. 2,5 mm2 (18 – 12 AWG)
Direct connection for up to 6 M-Bus branches
Supported devices
Up to 60 M-Bus meters
Up to 128 Modbus Slave devices
Galvanic isolation
3 kV AC/DC for all interfaces and power supply
Platform
Power supply
Communication
Interface Bus Master according to EN 13757-2
Interface RS485 half duplex
1x Fast Ethernet
Protocols: M-Bus and Modbus
M-Bus baud rate: 300 to 38400 bps
Modbus baud rate: 2400 to 115200 bps
Housing
Dimension: 37x110x62 mm (1.457×4.331×2.441 in)
Construction: plastic, self-extinguishing (PC/ABS)
DIN rail mounting (DIN EN 50022 norm)
Cooling: internal air circulation
Environment
Operating temperature: -10°C to 50°C (14°F to 122°F)
Storage temperature: -40°C to 85°C (-40°F to 185°F)
Relative humidity:  5% to 95%, no condensation
Ingress Protection Rating: IP40 – for indoor installation
Supporting Videos

You might also like