Download



Want more information or alternatives to a product? Call us


Need help deciding which solution is right for you? Contact sales on 020 3744 9539

The Ultimate Niagara 4 UI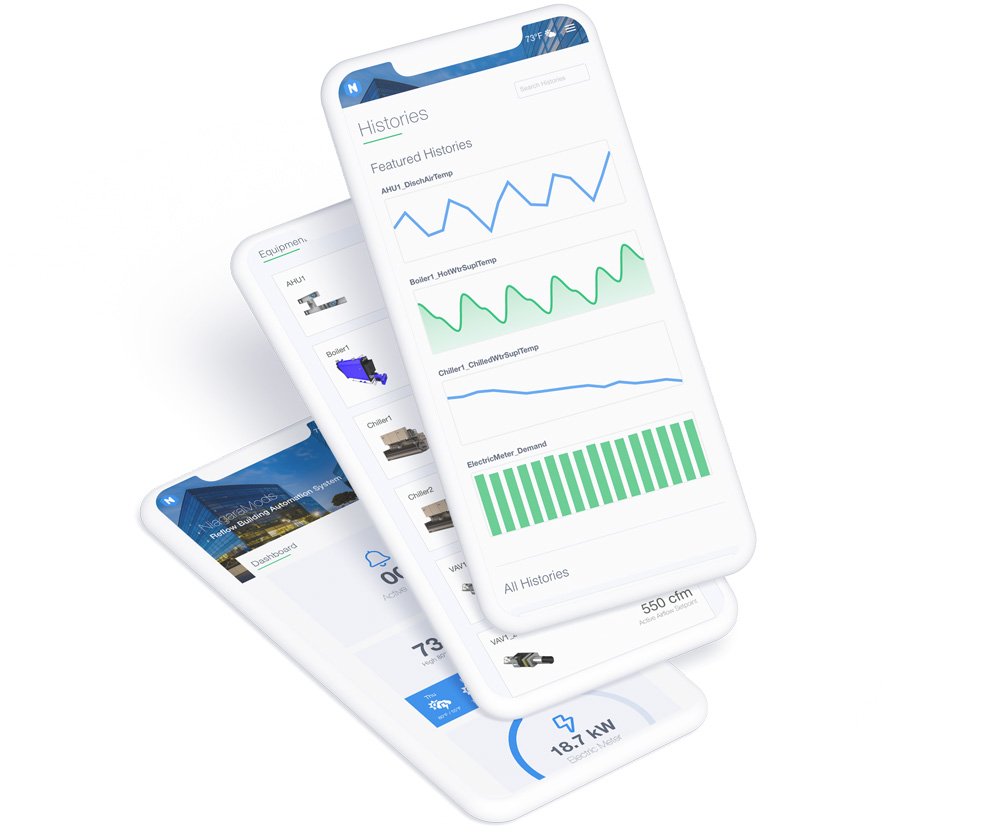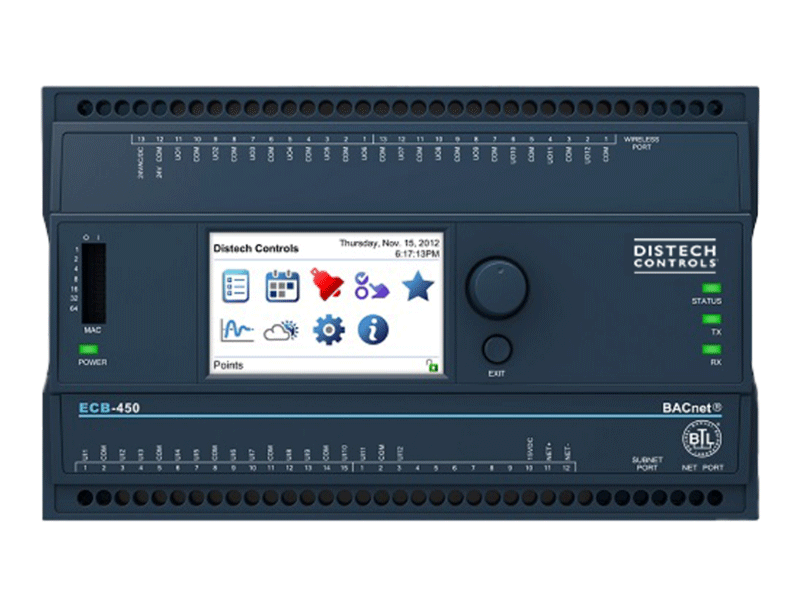 Distech Controls ECB-400

The Distech Controls ECB-400 Series controllers are microprocessor-based programmable controllers designed to control various building automation applications.
Controls air handling units, chillers, boilers, pumps, cooling towers, and central plant applications. This series supports up to two ECx-400 Series I/O extension modules.
Protocol: BACnet® MS/TP LAN communication protocol
Product Description
The ECB-400 Series can also be used for lighting control applications. This controller uses the BACnet® MS/TP LAN communication protocol and is BTL®-Listed as BACnet Advanced Application Controllers (B-AAC).
These controllers meet the requirements of the following applications:
Air handling units
Chillers
Boilers
Cooling towers
Heat-exchangers
Pumps
Lighting control
This controller has various software configurable universal inputs and software configurable universal outputs, and covers all medium to large-size industry-standard HVAC applications.
Rugged hardware inputs and outputs eliminate need for external protection components, such as diodes for 12V DC relays.
12 universal inputs including 4 for fast pulse counting and metering applications

12 universal outputs (ECB-400 Series), 8 digital outputs (TRIAC), and 4 universal outputs (ECB-403 Series)

Optional HOA switch with potentiometer to locally override and monitor overridden outputs

2 calendar, 10 schedule, 30 loop (PID), and over 300 BACnet objects

15 VDC power supply to power 4-20mA transducers

Internal alarm functionality

ECB-450 and ECB-453 include live graphics color display (integrated LCD operator interface)

Open-to-Wireless™ Solution: support of up to 28 wireless battery-less inputs
You might also like