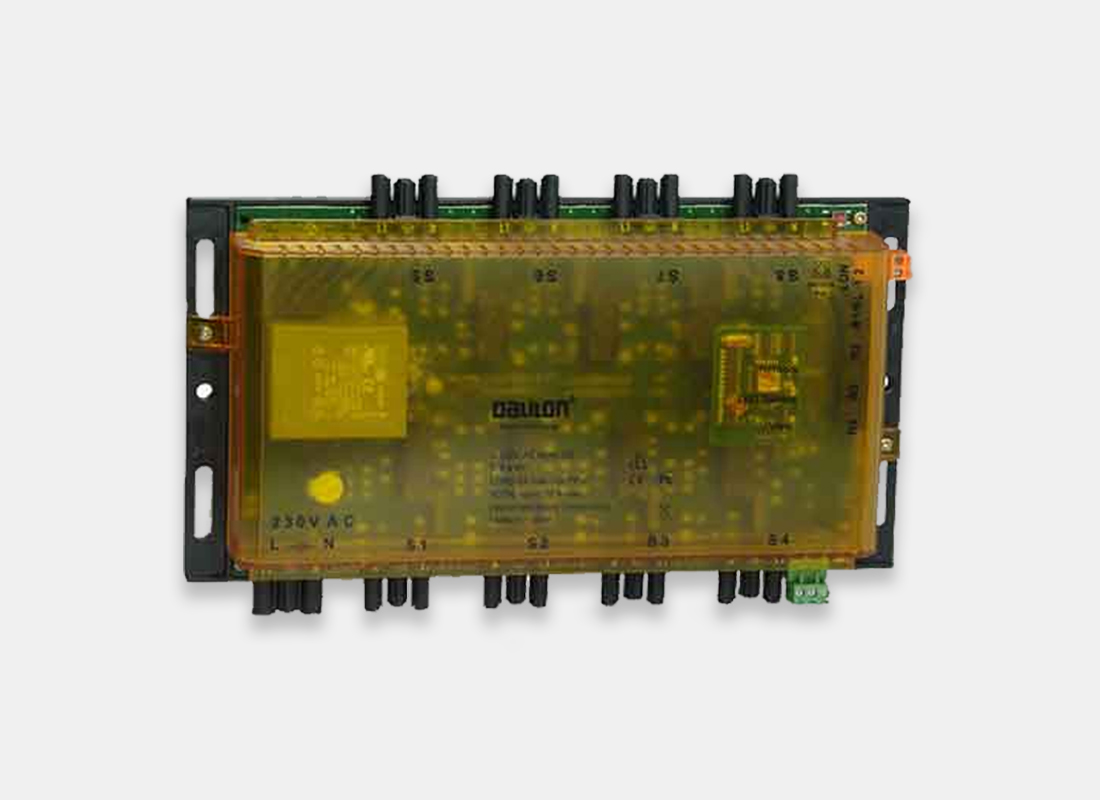 CTR DALI
Distech Controls DALI lighting controllers are a gateway between the LonWorks network and the DALI network. They can work in stand alone mode or connected to a Building Management System (BMS) with an open and interoperable network: LonWorks.
This controller uses the BACnet® MS/TP LAN communication protocol and is BTL®-Listed as BACnet Application Specific Controllers (B-ASC).
Communication
They enable to control several DALI ballasts groups
The lighting controllers bring an optimized comfort and energy savings within office buildings or open areas.
Products adapted for a DALI installation: DALI is a standard communication bus (IEC 60929) between a controller and lighting devices. It enables digital control of lighting devices (On / Off, dimming) and monitoring of operating status.
Used jointly with our graphic configuration software, they build a modular solution in case of repartitioning: no requirements to modify your installation.
The controllers can work in 'stand alone' mode or integrated into a BMS.

Modular solution: it can be adapted to an office repartitioning.

One controller to manage lighting in several rooms (depending on your installation)

Some controllers on the LonWorks network enable the occupancy mode, lighting Lux level, fan speed, temperature set-point and the temperature reading (for a multi-discipline management).
A comprehensive accessories range that is fully compatible with our controllers: orders emitted by a remote control, presence and Lux level measure information given by multi-sensors.

All controllers are provided with quick link connectors' for an easier connection in the ceilings.

"Pin Service": push button in front of the controllers.

All controllers perform positive security by automatically turning ON all the lights when a defect is detected.

Window and corridor sides can be controlled independently

They enable the operating status and defect detection of each ballast (CTR-DALI-LRx) or each ballasts group (CTR- 8LDALI).

Installation on a DIN rail or fixed on the wall.I).
Lights, Blinds and Air Temperature. Our extensive range covers all aspects of  room control and beyond, from single controllers to wall fitted thermostats.