Block
SMART Building Enablement

Every building and client will have very different thoughts and requirements as to what a SMART Building is – and with the recent acceleration of remote working impacting how people use the office, this is likely to be driving even more changes.
Some use cases we commonly see are one or a combination of:
With this spread of use cases, along with today's vast array of ever-evolving cloud offerings, what is clear is that customers need choice and flexibility to mix and match systems to meet their changing requirements.
SMART Building Methodology
To meet these requirements, today's smart enabled projects entail more than just connectivity between systems for the users of the building. It also needs to present a gateway that allows data to flow from the building services to one or multiple centralised cloud/data lake/database/ user app.
Specifications ask for this data to publish key points from the integrated systems via the Internet of Things (IoT) standard MQTT protocol. For consistency, and to allow for multiple systems to connect rather than tying you into a single proprietary protocol. This should be in a JSON structured format with consistent naming/ QR coding that allows traceability from the cloud back down through the systems and all the way back to the BIM model.
Our role as Smart Building Consultant/ Master System Integrator is to help meet the key requirements around this methodology.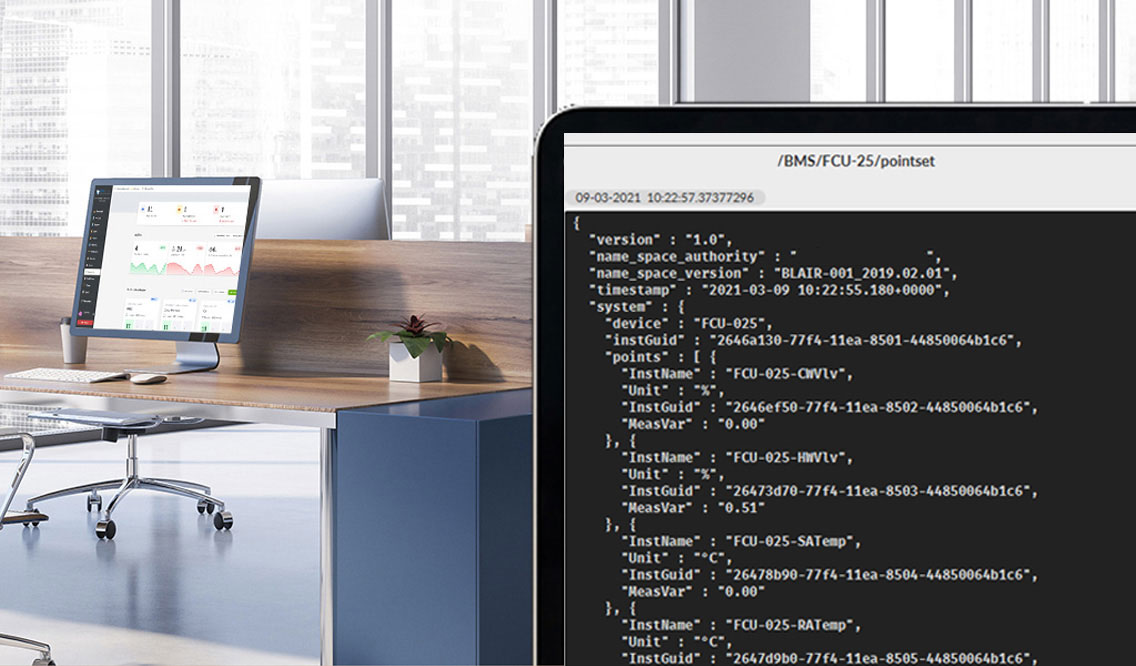 Master Systems Integrator
Team & Experience
As a Master Systems Integrator (MSI), OSS play a crucial role in many modern Smart Building projects
It is the responsibility of the MSI to understand all of the multiple, separate building systems, and work to integrate each of those systems in a singular smart building solution. One Sightsolutions have a diverse range of areas that the business operates in, all which help support and enhance our role in this level of integration: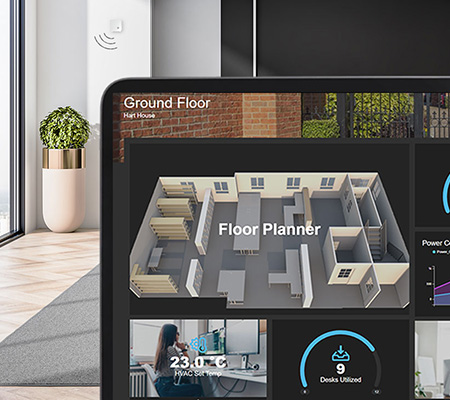 IT Infrastructure & Software Development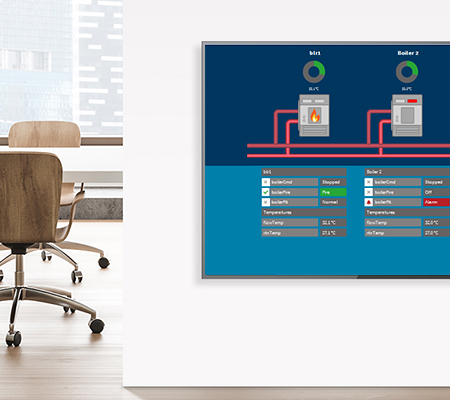 Vast Building Controls Experience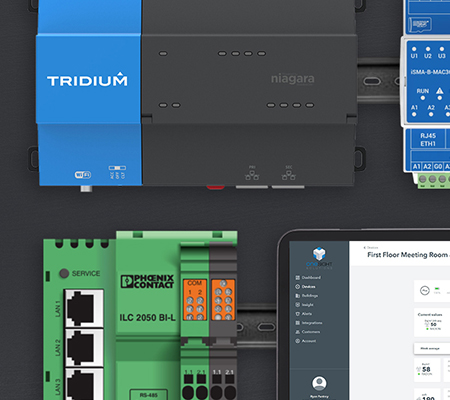 UK Leading Product Distributors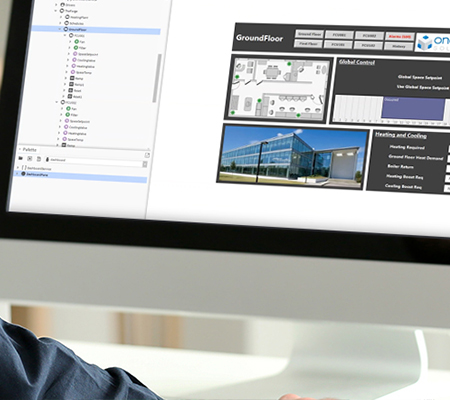 BCIA Winning Training & Support
As a Master Systems Integrator we have the capability to create detailed project documentation as well as following set procedures, processes and standards
Key to everything we do is liaising with manufacturers
Whether product supply, support or training

This helps us understand multiple use cases for multiple products
A core strength of OSS is our extensive experience with procedures and product/ integration testing
We perform product testing for:
Manufacturers and customers

Testing during on-boarding of products we plan to sell

Various stages of testing during project implementation – focused around integration

Projects
There are several ways which OSS can assist with your SMART Building, depending on your role and the level of assistance you require:
MSI / Full SMART Enablement

We have successfully delivered full smart enabled projects – including integration to 8+ systems and allowing read/ write via MQTT – whether this is following a standard sucah as UDMI, your own bespoke structures, or if you require assistance from us to recommend the best structure/ approach to suit your requirements.
SMART Building Consultant

We can offer consultancy help for a variety of Smart Building requirements:
Whether you are an MSI who needs help, guidance and tools to assit in a project
If you are a building owner/ contractor who needs to understand what the steps are to create a smart building – or assurance and guidance around the MSI who is delivering your project to ensure they provide you with the end goal you are after
IoT / SMART Sensors

Hand in hand with some smart enabled projects are the addition of IoT/ smart sensors.  They help to define and monitor the spaces around the building over and above standard sensor offering in the building packages. Some examples are air quality, desk monitoring, people counting, feedback buttons, waste management etc. We have delivered a number of these projects, ensuing we smart enable the data from the systems in line with the rest of the building.

CogniPoint™ platform is a groundbreaking, field proven solution that enables automation of commercial buildings, by sensing and processing information about where and how occupants use the workspace. CogniPoint™ allows you to optimise allocation of physical resources such as workstations, meeting rooms, lighting, HVAC and more, leading to significant cost-savings and improved efficiency.

LoraWAN is an exciting new wireless technology that will no doubt have a huge impact on the type of sensors and data gathering we see in our buildings, towns and cities. The change in design relationship from sensor>gateway to sensor>server opens the door for massive scalability and means we treat gateways purely as an entity to provide radio coverage, meaning we can deploy as many as needed to achieve 100% coverage.
However, LoraWAN is not a plug & play solution and certainly verges on the side of the IT & Software professional rather than the building management/smart building engineer. A unique blend of skillsets is required to deploy and integrate a large LoraWAN solution currently, one that can only be found in the most forward thinking and technically capable team operating within this space.
We have in house IT/Network specialists, Software Developers and of course proven building management/integration skills. Together we have invested the time and resource to identify a potentially game changing wireless technology, understand its components, ensure it meets our requirements, put it through its paces over months of testing, establish relationships with developers/manufacturers and then finally deploy it out in the wild.
Continuing Professional Development (CPD)

We offer a free certified CPD to help you and your company understand what a smart building is and what the benefits can be – please get in touch at info@onesight.solutions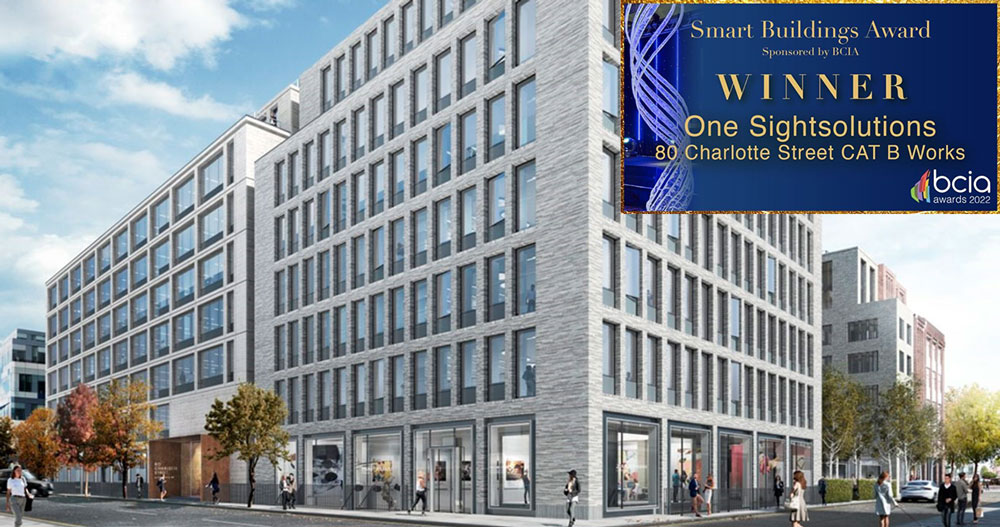 80 Charlotte Street – ARUP

"The project goals were for OSS to hold the hands of the fellow MEP trades to ensure that the equipment selection, pre-commissioning and device provisioning were successfully coordinated prior to implementation on site.
I am pleased to confirm that OSS undertook this role successfully and made the journey for me a Main Contractor a positive experience to work with them. OSS were selected based on their experience and specialist expertise in Building Management Systems, and also having an influence on procuring and distributing BMS hardware.
OSS were exceptionally strong throughout the interview process and demonstrated a clear understanding of the project requirements, especially surrounding the SMART building integration via MQTT protocol. With regards to the CDP element of the works contract, OSS once again showed good knowledge and experience to design and develop a desk sensor from concept to installation.
I would without question be more than happy to work with OSS again on another project, and also be sure to use this testimonial to recommend them to other TSM's within ISG Ltd. I am soon to complete the supply chain feedback scores and can confirm that OSS will score highly, which will be shown on the ISG Supply Chain database when tendering future projects."