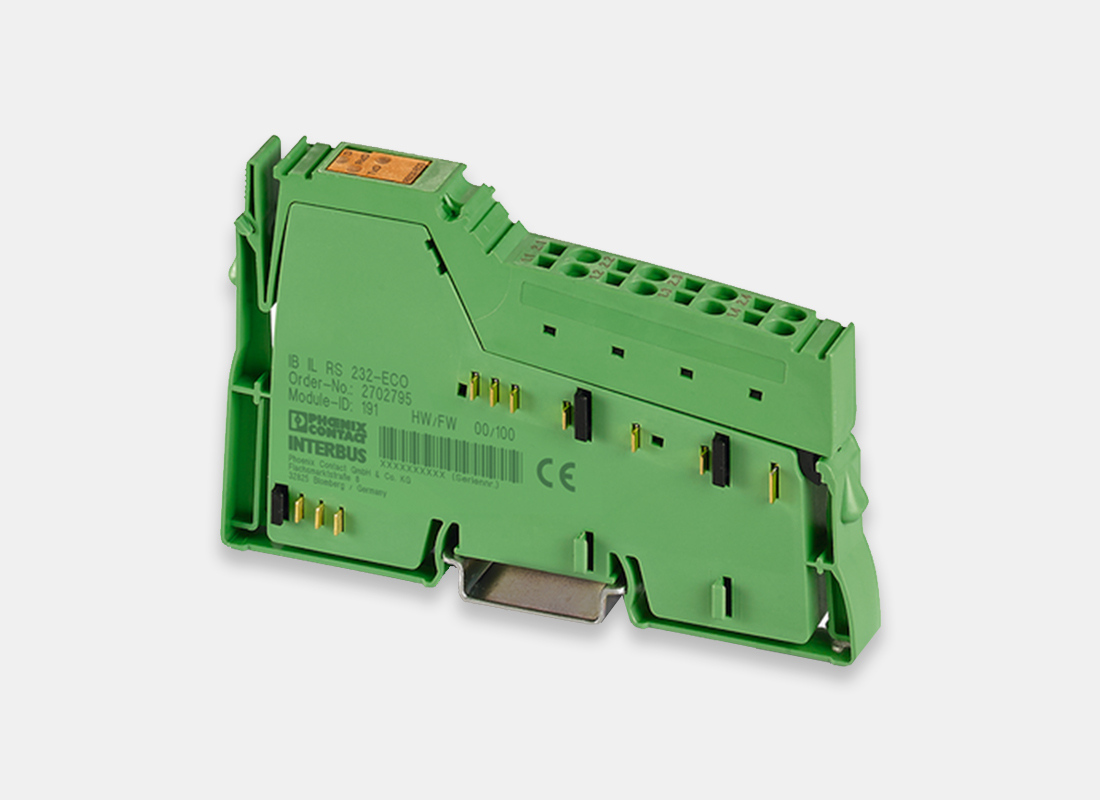 IB IL RS 232 2702795
The Phoenix Contact IB IL RS 232 terminal is designed for use within an Inline station. The terminal is used to operate standard I/O devices with serial interfaces on a bus system.

Inline ECO terminals are approved for the temperature range from 0°C to +55°C. The electronics base and Inline connector are supplied as standard.
Compatability
ILC 2050 Controller with Niagara Framework

One serial RS-232 input and output channel

Data is transmitted in transparent mode

Transmission speeds can be set up to 38400 Baud

Number of data bits, stop bits and parity can be set

RTS and CTS handshake signals available

Parameterization via process data

Diagnostic and status indicators
Expand your BMS with our extensive range of IO Modules. On a small or large scale, we have solutions that meet every requirement, from brands such as iSMA, Tridium, Phoenix Contact, Metz Connect and more.