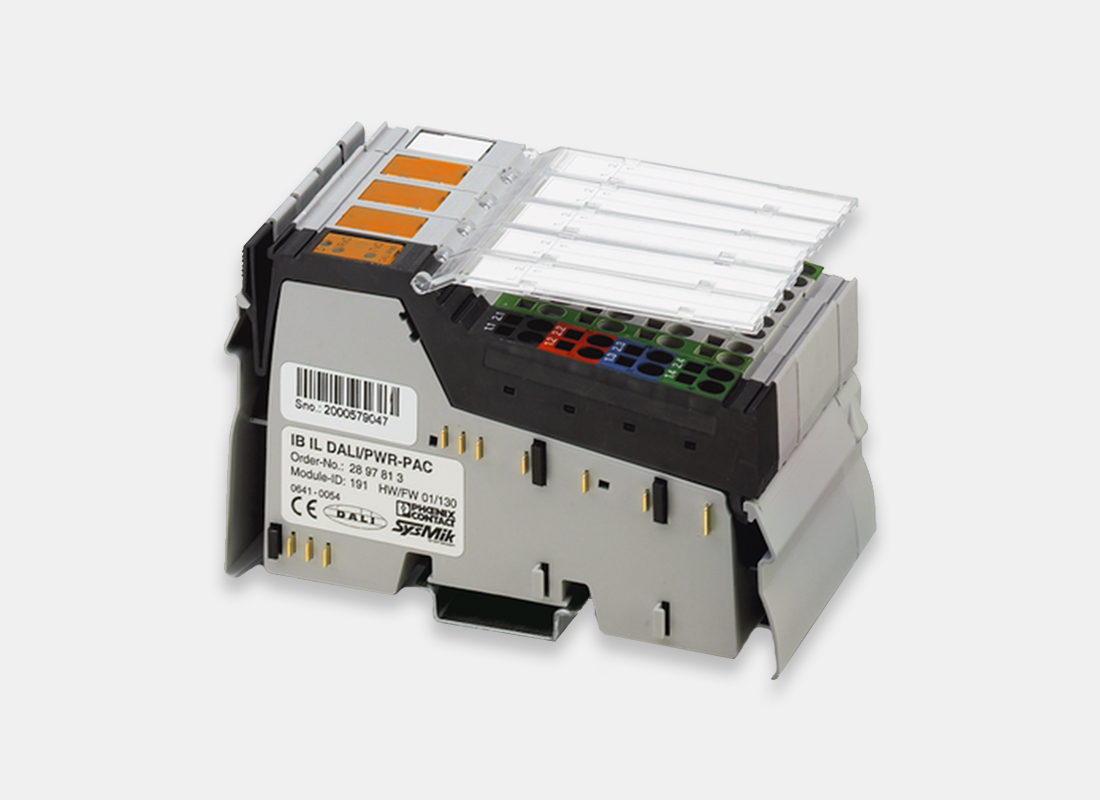 DALI/PWR-PAC 2897813
The Phoenix Contact DALI/PWR-PAC terminal is designed for use within an Inline station. It represents a DALI master that can control up to 63 DALI ballasts.

The IB IL DALI/PWR-PAC has an integrated DALI power supply unit. It can be extended with up to 3 additional IB IL DALI-PAC DALI masters.
Compatability
ILC 2050 Controller with Niagara Framework

DALI master with integrated DALI bus supply

Designed for single master operation

Safe electrical isolation of the DALI bus

DALI bus protected against accidental connection of

the mains voltage (up to 250 V AC)

Can be extended by up to three IB IL DALI-PAC

terminals

Communication via process data

Indicators for diagnostics, transmission, and reception
Expand your BMS with our extensive range of IO Modules. On a small or large scale, we have solutions that meet every requirement, from brands such as iSMA, Tridium, Phoenix Contact, Metz Connect and more.