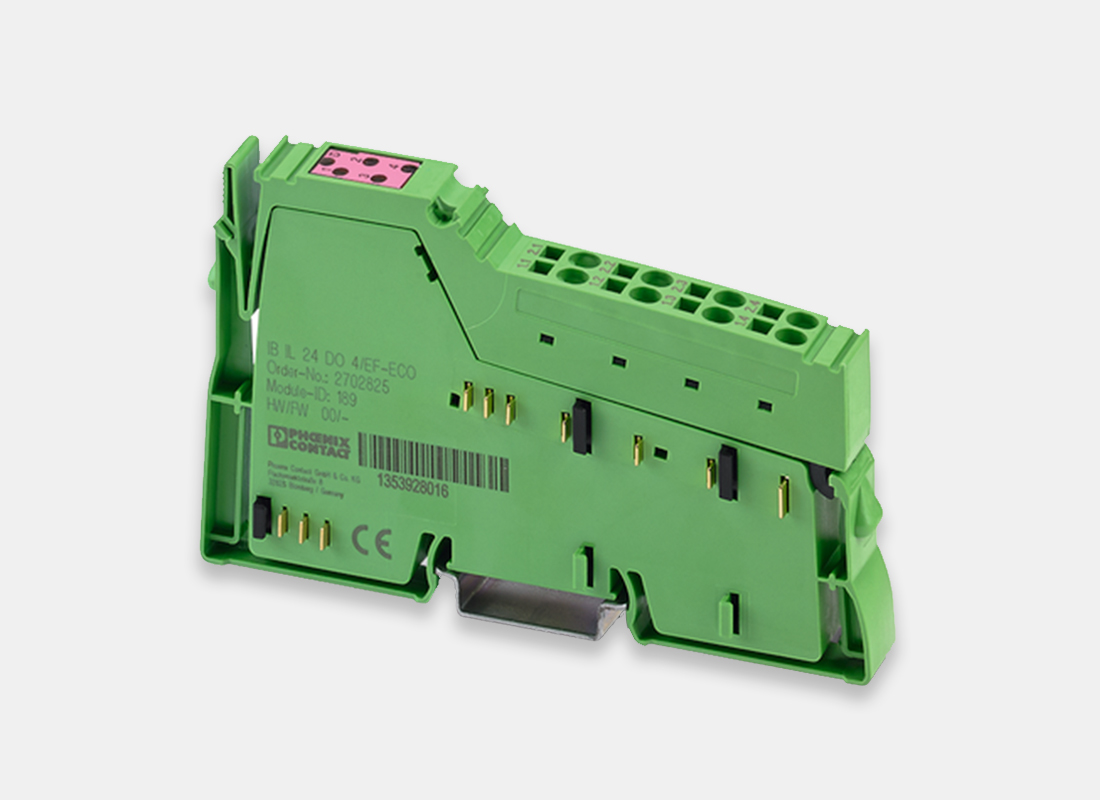 IB IL 24 DO 4/EF 2702825
The Phoenix Contact IB IL 24 DO 4/EF terminal is designed for use within an Inline station with 4 digital outputs. It is used to acquire digital signals.
Inline ECO terminals are approved for the temperature range from 0°C to +55°C. The electronics base and Inline connector are supplied as standard.
Compatability
ILC 2050 Controller with Niagara Framework

4 digital outputs

Connection of actuators in 2 and 3-wire technology

Nominal current per output: 500

mA

Total current of the terminal: 2

A

Short-circuit-proof and overload-protected outputs

Diagnostic and status indicators

Approved for use in a safety-related segment circui

t
Expand your BMS with our extensive range of IO Modules. On a small or large scale, we have solutions that meet every requirement, from brands such as iSMA, Tridium, Phoenix Contact, Metz Connect and more.