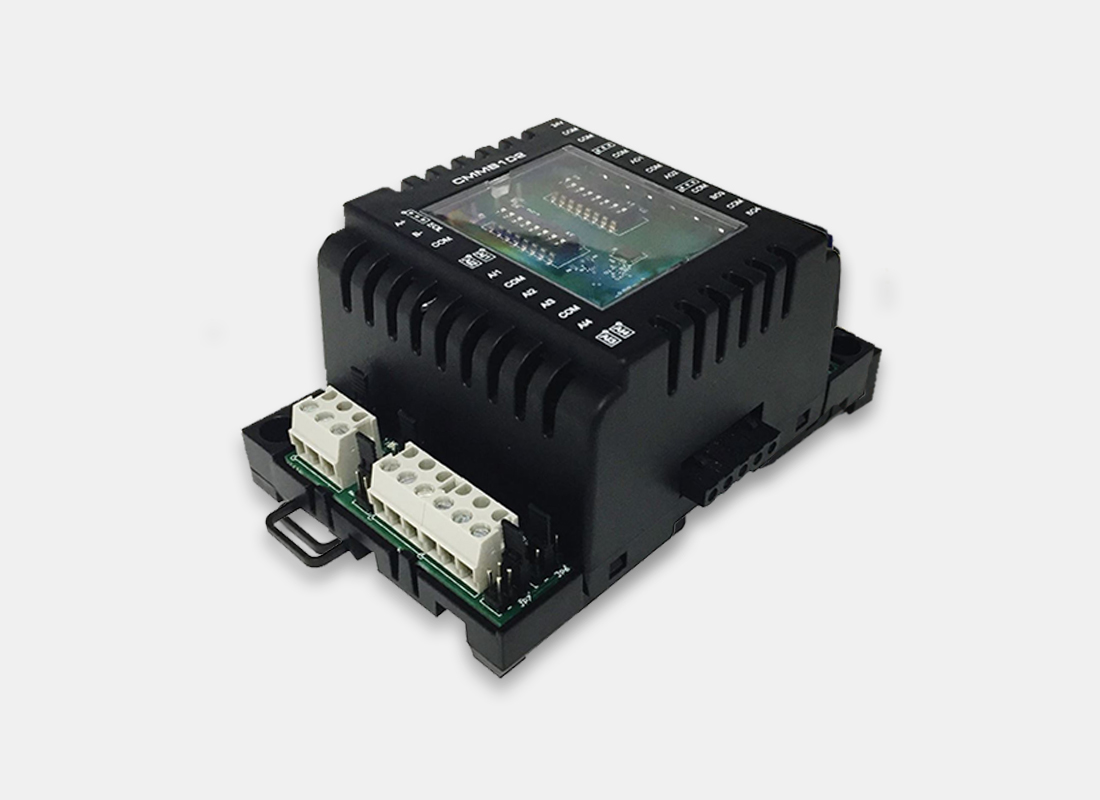 OSS-8MIX
The OSS-8MIX expands your BMS system over the BACnet or Modbus network when your application requires additional inputs on a physical controller.
It provides simple expansion of a new or existing controller and reduces unnecessary costs of additional components. On-board LEDs help track and diagnose any input activity during operation.
Power
 24Vac or 24Vdc supply
Communication
• BACnet® MS/TP port or Modbus communication port (selectable)
Inputs & Outputs
• 4 universal inputs
• 2 universal outputs (supervised)
• 2 binary outputs (supervised)
Installation
• 4 override switches to manually control each output
• LED status indication of each input and output
• DIN rail mounting
• Removable, non-strip, raising clamp terminals
• Removable see-through panel for easy access to DIP switches
• Optional plug-in connectors allowing for expansion
Network Communication
• BACnet® MS/TP or Modbus communication port (selectable via DIP switch)
• Select MAC address via DIP switch or via network
BACnet
• MS/TP @ 9600, 19200, 38400 or 76800 bps
• Automatic baud rate detection
• Automatic device instance configuration
• Copy & broadcast configuration to other CMMB modules
Modbus
• Modbus @ 9600, 19200, 38400 or 57600 bps
• RTU Slave, 8 bits (configurable parity and stop bits)
• Connects to any Modbus master
Expand your BMS with our extensive range of IO Modules. On a small or large scale, we have solutions that meet every requirement, from brands such as iSMA, Tridium, Phoenix Contact, Metz Connect and more.