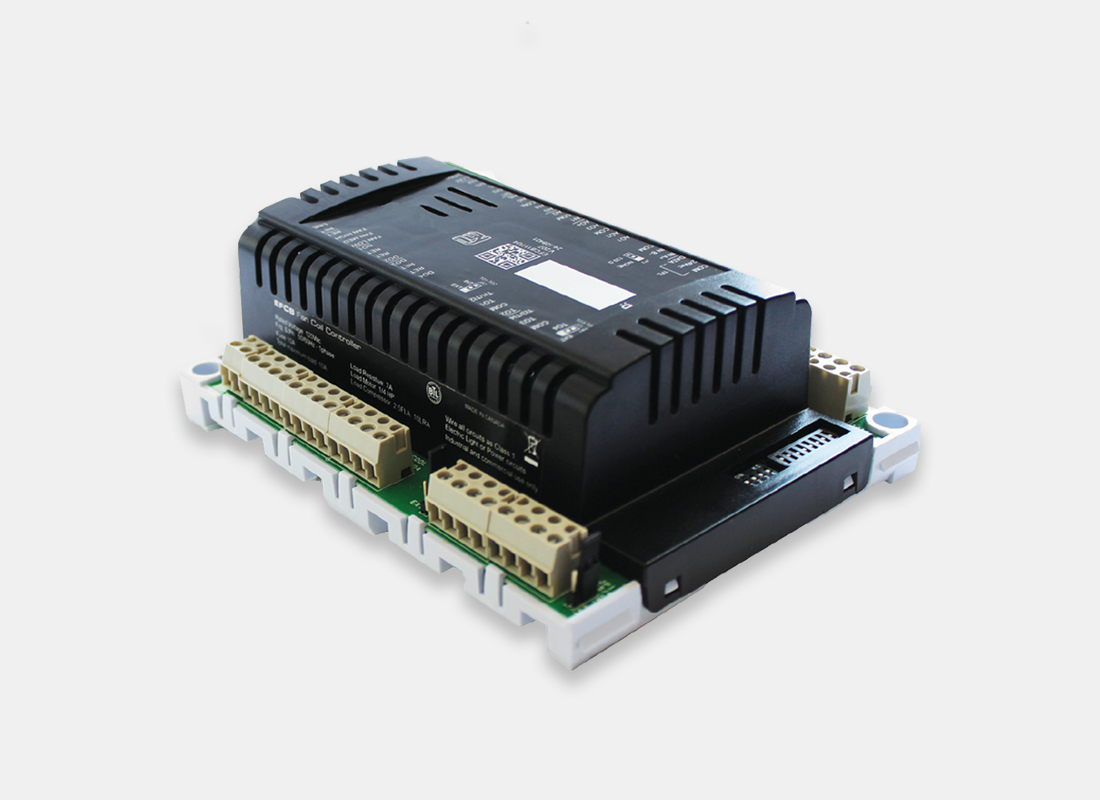 OSS-FC
The One Sightsolutions Fan Coil Unit controller incorporates a configurable fan coil algorithm, variable three speed fan control and either modulating or digital heating and cooling outputs.
The OSS-FC Unit works in conjunction with the OSS-TDF and OSS-TDU thermostats.
Power options
Available in 24Vac and 240Vac

Control Features
Inputs:
– 4 analog inputs (0-10Vdc or 10K Ohms)
– 3 dedicated analog sensor inputs
– 4 dedicated digital sensor inputs
Outputs:
– 4 analog outputs (configurable)
– 4 TRIAC outputs (configurable)
– 3 fan outputs
– Up to 4 digital outputs (configurable)
• Real Time Clock (RTC) with 24 hour backup
• Congurable PI (Proportional-Integral) function
• Selectable proportional control band and dead band
• 3-speed or ECM (analog) fan control
• Selectable internal or external temperature sensor (10K Ω)
• Change over by contact or external temperature sensor
• Freeze protection
• BACnet scheduler
• Firmware upgradeable via BACnet
• Copy and paste conguration via BACnet
• COV (change of value)
• BACnet or Modbus communication protocol selectable via thermostat menu
• Select direction on analog outputs
• Select thermostat' s default display
• More outputs: 4 Triac and 4 Analog outputs
• And more…
Fully configurable application specific controller
Connects to room thermostat via 3 wires
Native BACnet MS/TP or Modbus communication (selectable)
24 or 240Vac
Up to 11 inputs and 15 outputs
Better manage your HVAC with our stock of programmable Fan Coil Units supporting a range of communications, including BACnet, Modbus and Modbus MSTP.